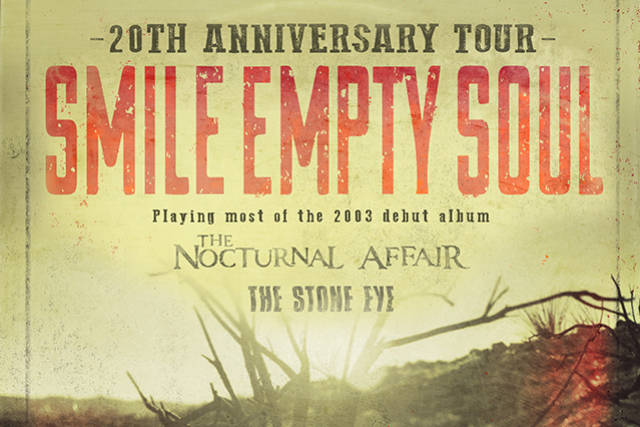 BandWagon Presents
Smile Empty Soul - 20th Anniversary Tour
Tue | May 23
Doors:

6:00 pm

|
Show:

7:00 pm
About This Event
Moxi Theater is operating at Full Capacity
Reserve a Table in Advance Online.
All Responsible Ages Permitted
*PHOTO ID REQUIRED FOR ENTRY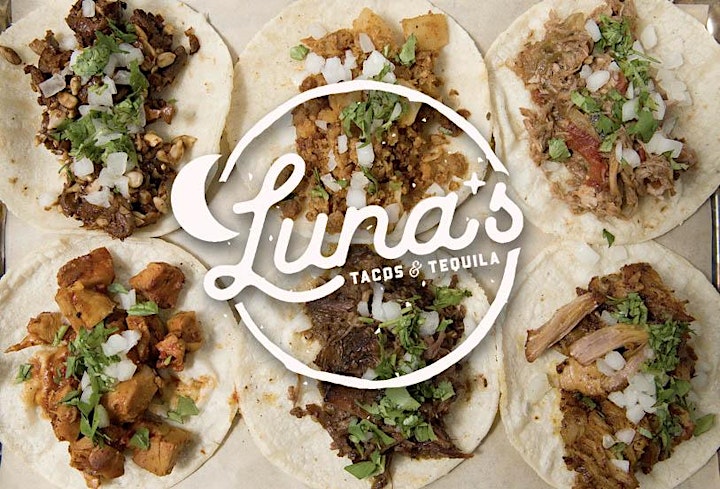 The Moxi Theater is proudly partnered with Luna's Tacos & Tequila in Downtown Greeley. Luna's is located at 806 9th St. - next door to the Moxi and is open for Dinner, Happy Hour, and Late Night. Luna's is the perfect place to eat and drink before or after the show!




Stella's Pinball Arcade & Lounge in the basement of the Moxi is open late. Pinball, retro and modern arcade cabinets, Air Hockey, & Skeeball. Now serving Boss Burgers, Apps, Cocktails, Icee's, and fun for all ages. www.stellaspinball.com

with
Smile Empty Soul
,
The Nocturnal Affair
,
The Stone Eye
Artists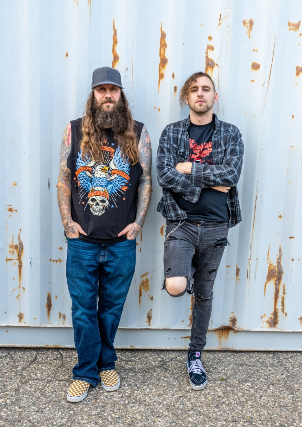 Smile Empty Soul
SMILE EMPTY SOUL is a hard rock band that originated in Los Angeles, CA in the late 1990's and has stayed true to their brand of "nobullshit", "realasitgets" hard rock to this day. The band signed a major label record deal in 2003 to release their self-titled debut album in May of that year. They realized huge success atalternative radio, rock radio, and the music video channels that have since fallen by the way side or turned into reality show networks. After 3 very successful singles/videos and a gold record from the debut release, the band ran into trouble with their record company (which was in the midst of turmoil at the top levels) and found themselves working extra hard in the trenches, and signed to indie labels or no label at all from then on. This would become SMILE EMPTY SOUL's destiny, as they have gone on to release many more albums and EP's on various labels, as well as their own company "smile empty music inc". The band just released their 9th full length record "Black Pilled" on October 12th of 2021 completely on their own. "Smile" has become known for its constant touring and never wavering honest sound/lyrics. They've never changed for anybody, and turned down many opportunities to "sellout" because it's not who they are. With a calendar full of tour dates, a new album, and just as much drive as they had starting out 20 years ago, this band looks to continue to build on the legacy they've created as one of the hardest working, and most underrated bands in rock and roll.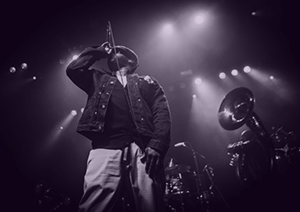 The Nocturnal Affair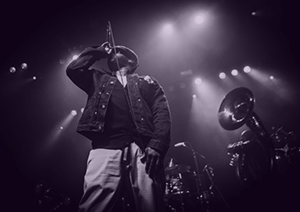 The Stone Eye