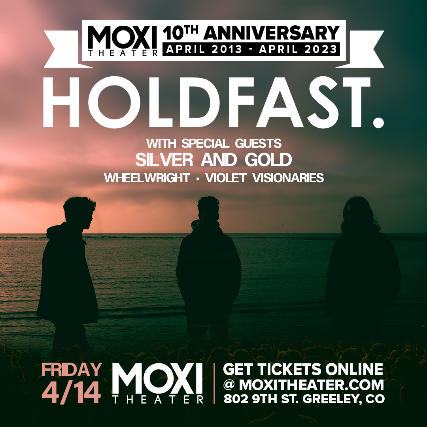 BandWagon Presents
Wheelwright, Violet Visionaries, MODRN
Fri | Apr 14
Doors:

7:00 pm

|
Show:

8:00 pm
$15.00 - $100.00
About This Event
WHEELWRIGHT BRINGS A SOUTHWESTERN SOUND OF POP AND GRUNGE FROM THE SPRAWLING DESERT CITY OF PHOENIX, AZ. NONE OF HIS SONGS ARE IDEALISTIC. NO LIGHT WITHOUT DARKNESS, NO LAUGHTER WITHOUT AT LEAST SOME SUFFERING, NO THOUGHTFULNESS WITHOUT SOME RECKLESSNESS. WITH DEVIL MAY CARE SPIRIT, AND A MESSAGE OF HOPE, FRUSTRATION, AND LOVE, WHEELWRIGHTS MUSIC CONTRASTS BETWEEN WORLDS OF WANDERING EXISTENTIALISM, THE STRIFE OF MODERN RELATIONSHIPS, AND THE SHREDS OF HOPE THAT CAN BE FOUND IN DARKEST AND MOST BROKEN PLACES OF OURSELVES. SONGS OF ACCEPTANCE, HARD LUCK, AND LOVE WITHOUT ALL THE KUMBAYA BULLSHIT, BUT RATHER THE IDEA THAT WE ARE ALL BEAUTIFUL AND FLAWED, STUCK HERE TOGETHER, WHETHER WE LIKE IT OR NOT. HIS SONGS ARE SELF ADMITTING AND ALLOW LISTENERS TO MEET HIM WHERE THEY TRUTHFULLY ARE. IT'S BRASH AND IT'S HONEST. IN HIS WORDS, "EVERYBODY HAS THINGS ABOUT THEMSELVES THAT THEY DON'T LIKE, THEY HAVE THINGS THAT THEY WOULD CHANGE ABOUT THEMSELVES, BUT THEY ALSO HAVE SPIRITS, AND HOPES, AND DREAMS AND LIGHT INSIDE OF THEM DESPITE THE DARKNESS THAT SEEMS TO HANG OVER US AS WE MARCH INTO THE UNCERTAINTY OF WHAT'S NEXT."



Stella's Pinball Arcade & Lounge in the basement of the Moxi is open late. Pinball, retro and modern arcade cabinets, Air Hockey, & Skeeball. Now serving Boss Burgers, Apps, Cocktails, Icee's, and fun for all ages. www.stellaspinball.com


Moxi Theater in Downtown Greeley is the perfect place to see the show. We book and promote live concert events and we do it all! Weddings, holiday parties, graduation parties, receptions, conferences, corporate events, concerts, theater, comedy, birthdays, recitals, frat parties, and more. Book your next event at the Moxi Theater. Email us today at info@moxitheater.com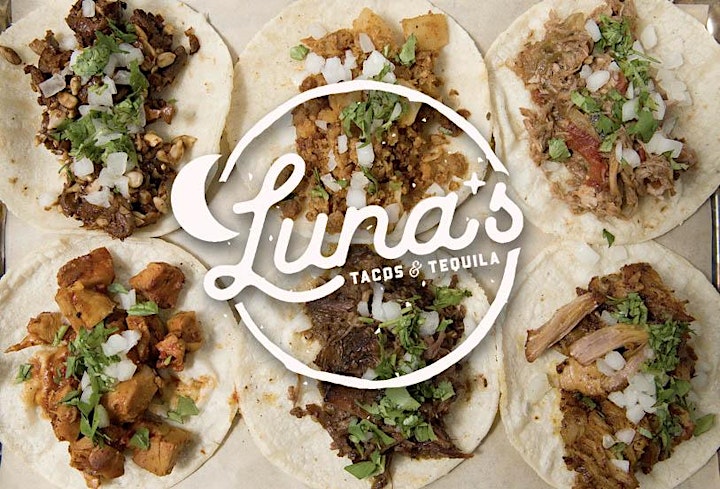 The Stella's and the Moxi Theater are proudly partnered with Luna's Tacos & Tequila in Downtown Greeley. Luna's is located at 806 9th St. - next door. Luna's is open for Dinner, Happy Hour, and Late Night. Luna's is the perfect place to eat and drink before or after the show!
with
Wheelwright
,
Violet Visionaries
,
MODRN
Artists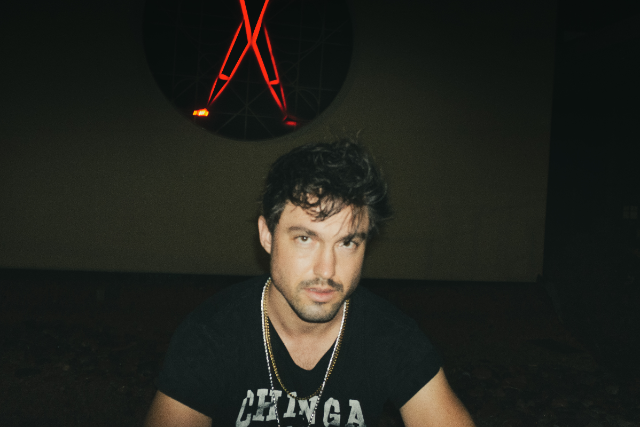 Wheelwright
Wheelwright brings a western sound of pop and grunge from the sprawling desert city of Phoenix, AZ. Blending devil may care spirit commenting with the tumultuous contemporary relationships and existentialism that comes from hope and youth in a world that isn't kind to either. None of his songs are idealistic, they capture a rugged wholesomeness that comments on the human experience. No darkness without light, no laughter without at least some suffering, no thoughtfulness without some recklessness. Songs of self acceptance and love without the kumbaya bullshit, but rather the idea that we are all beautiful and flawed, stuck here together, whether we like it or not.
His songs are self admitting and allow listeners to meet him where they truthfully are. Not where they've been or where they want to go. But what is directly in the mirror in front of them. It's brash and it's honest. The true beauty is that everybody has things about themselves that they don't like, they have things that they would change about themselves, but they also have spirits, and hopes, and dreams and light inside of them despite the darkness that seems to hang over us as we march into the uncertainty of what's next.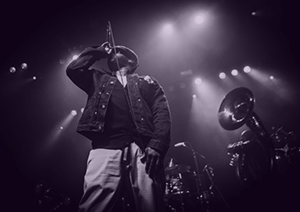 Violet Visionaries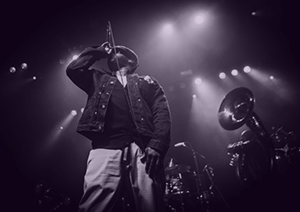 MODRN