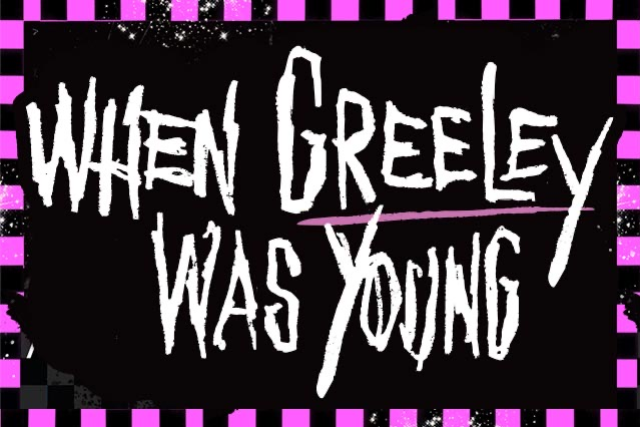 The Crew Presents
When Greeley Was Young
Sat | Oct 1
Doors:

5:30 pm

|
Show:

6:00 pm
$0.00 - $20.00
About This Event
WHEN GREELEY WAS YOUNG
Featuring Performances by: Silver & Gold, Leash of Foxes, Paul Beveridge and Company, Bones Muhroni, They Call Me Hero, Mike Ring and the Connection, Giants & Pilgrims, Disguise The Silence, Ben Pu

Moxi Theater is operating at Full Capacity
Reserve a Table in Advance Online.
All Responsible Ages Permitted
*PHOTO ID REQUIRED FOR ENTRY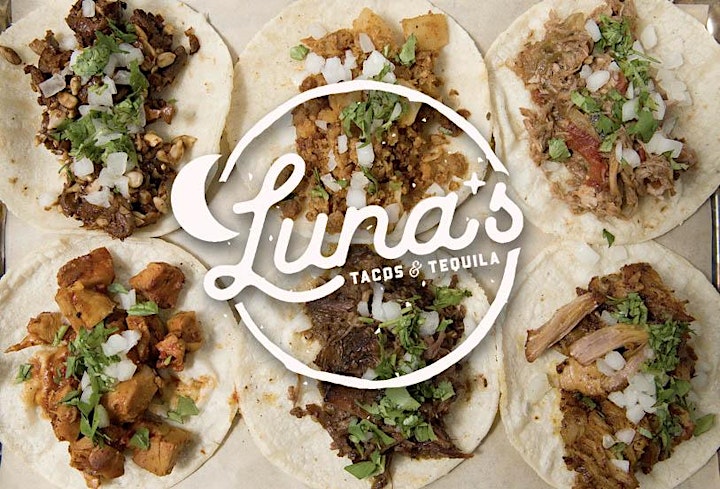 The Moxi Theater is proudly partnered with Luna's Tacos & Tequila in Downtown Greeley. Luna's is located at 806 9th St. - next door to the Moxi and is open for Dinner, Happy Hour, and Late Night. Luna's is the perfect place to eat and drink before or after the show!




Stella's Pinball Arcade & Lounge is Now Open in the basement of the Moxi. Get your game on at Stella's directly beneath the Moxi before the show. Now serving Burgers, Apps, Cocktails, Icee's, and fun for all ages. Open 6 days a week!

with
Silver & Gold
,
Leash of Foxes
,
Paul Beveridge and Company
,
Bones Muhroni
,
They Call Me Hero
,
Mike Ring and the Connection
,
Giants & Pilgrims
,
Disguise The Silence
,
Ben Pu
Artists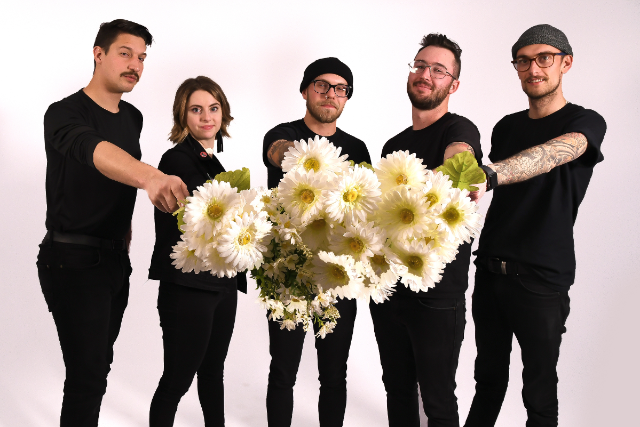 Silver & Gold
Silver & Gold is the best band you've never heard of. With an original sound and a stellar live show to match, the band released their debut EP, Compression, on October 31st, 2014. One year later they released the Headed West EP, a 2-track EP produced by Chris Beeble at the Blasting Room Recording Studio in Fort Collins, CO on BandWagon Records to critical acclaim. The band is currently playing out and gearing up to go back into the studio with Brandon Whalen of My Body Sings Electric in 2016…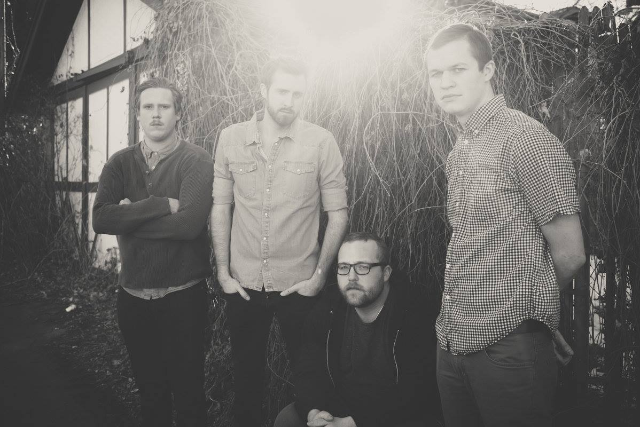 Leash of Foxes
"Indie Rock from Denver, Colorado. Our debut EP "Against My Every Piece" is available now!


Paul Beveridge and Company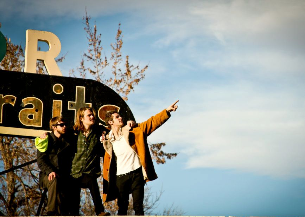 Bones Muhroni
Bones Muhroni is a a band born in a small town in Northern Colorado, consisting of 3 members: Chris "Bones" Jones, Crew "Muhroni" Rienstra, and Ryan "Wy-Dog" Wykert. The three acting members of this band each bring distinct influences to the table to make for a refreshingly honest and electrifying experience for both band and listener. They now operate out of Los Angeles, CA.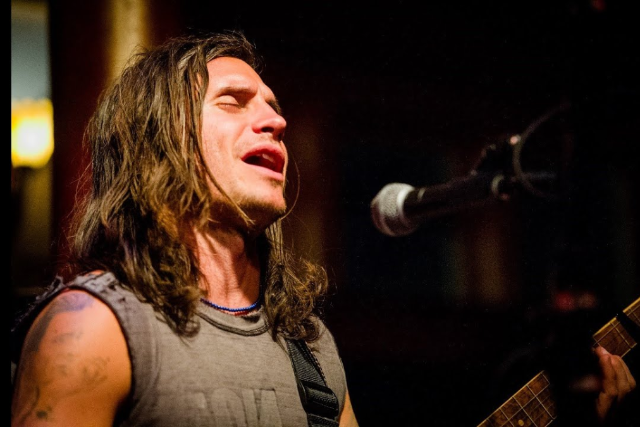 They Call Me Hero
Music is more than pitches, rhythms, cadences, and harmonies. Music is. We believe that at the depth of our being music was created as our expression. Here in Colorado, and wherever this may take us, we want to be a light of hope, creativity, honesty, and humility to all that encounter us, because we represent something much bigger than us.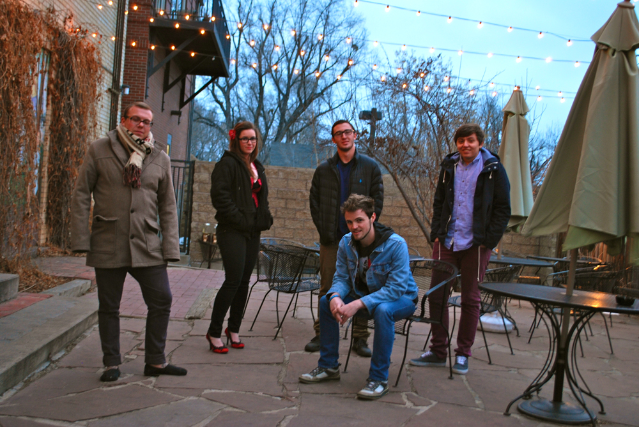 Mike Ring and the Connection
Mike Ring and the Connection is made up of Pie Lombardi (percussion and vocals,) Devon Hildebrandt (lead guitar and vocals,) Mariah Foster (vocals, percussion, and keys,) Scott Poole (drums,) Carter Jackson Sheppard (bass,) and of course frontman Mike Ring. Formed out of a musical necessity to explore his singer/songwriter catalogue with a band, Ring began by playing shows in and around Denver. But, after realizing the many difficulties of playing the area, Ring came to Greeley for a more supportive music scene. "I needed a place to find my sound, to really focus on the music," says Ring. Greeley provided a musical retreat for Ring, drawing inspiration from local favorites Paul Beveridge & Co.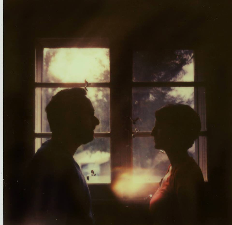 Giants & Pilgrims
Giants & Pilgrims is the creative arcade of Tim and Betony Coons

As a collaborating married couple Betony is primarily an artist and Tim a musician. Under the name Giants and Pilgrims they've created two art and music projects: Almanac No. 1 and the newly released Becoming (an album and a series of paintings.)

Although the work is primarily from Tim and Betony all their endeavors include lots of friends, professionals, and even their children.

Like most creatives Giants and Pilgrims like to wander from their fields, creating outside of the usual bounds.

Alongside music and art they've also explored apothecary, home curriculums, clothing, household bric-a-brac, scholarships and artist development (Gertrude), experiential events (beer and hymns), religious studies, recipes, blogging, etc.

Welcome to the creative arcade. Take your time and enjoy.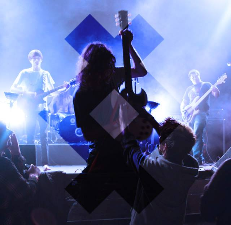 Disguise The Silence
Remove the production value from what you hear on the radio these days. Strip away the meaningless lyrics, the stolen melodies, and the catchy beat to distract you from the lack of substance, and what do you have? Silence. We refuse to disguise it, and choose instead to fill it with honesty. Its an honor to share these songs with you.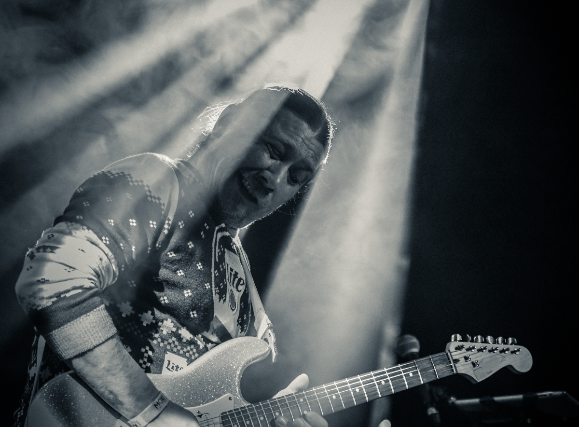 Ben Pu
Ben Puchalski, often called by his shortened name 'Ben Pu' has been writing and jammin it up since the 6th grade. Now at the age of 29 he has written and recorded 4 full albums, first of which with his first band 'Push Here' and 2 others that followed that were solo, entitled 'Main Entrance' and his most popular 'why i make music'. wimm has created a great fanbase for his mix of acoustic alt/rock/blues/jam, and can also be found on iTunes. His newest solo acoustic album has tons of bonus material from a previously unreleased recording in 2004, entitled Arizona Sessions.
Ben's love for the electric guitar and blues also shines through when he plays with his trio 'Ben Pu & Crew' that currently has a quite a full schedule of live shows in northern Colorado. While taking time out to earn a Bachelor Degree in psychology at Fort Lewis College in Durango, CO and trying his hand at being a social worker at a nursing facility he has collected a large set of new tunes that have been tested at live shows with the trio and with solo performances. He has been recording these songs and WILL be realeasing his new album later THIS year!