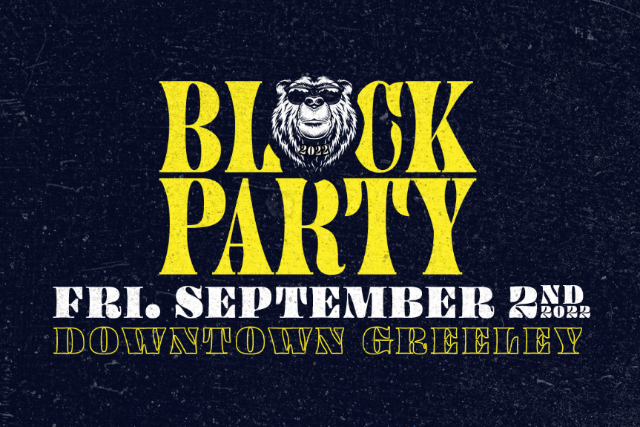 Downtown Greeley Block Party 2022
Fri | Sep 2
Show:

6:00 pm
$0.00 - $80.00
About This Event
6:00 Showtime | All Ages Permitted | Free Admission | 8th & 9th St. Plazas in Downtown Greeley
About this event
Friday September 2nd, 2022 • The 15th Annual Greeley Block Party •
The Block Party is back! Join us as we celebrate the coming of the fall season here in beautiful Downtown Greley. Admission to the Block Party is free for all ages and Downtown Greeley is an official "Go-Cup" licensed zone with the state and as such, people attending the Block Party are free to take their drinks out onto the plaza and in and out of all the participating bars and venues and enjoy music on alternating outdoor stages. One FREE wristband available at all participating venues will allow access to all the stages.
with
Greeley Block Party
,
David Ramirez
,
Graham Good & The Painters
,
Alysia Kraft
,
Holdfast.
,
Co-Stanza
,
Ben Pu
,
A Brother's Fountain
,
Magpie The Band
,
The Cuddies
,
Bryce Evans & The Black Cats
The 15th Annual Greeley Block Party
Artists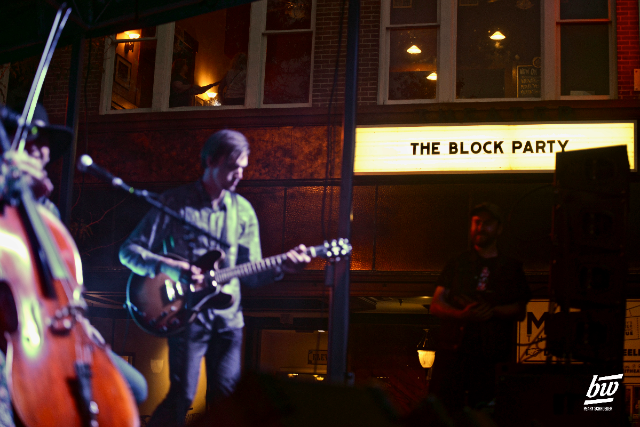 Greeley Block Party
Friday September 2nd, 2022 • The 15th Annual Greeley Block Party
2022 Lineup:
Main Stage
9:00 PM - Graham Good & The Painters
8:00 PM - Holdfast.
7:00 PM - Co-Stanza
6:00 PM - The Cuddies
Moxi Theater
10:30 PM - David Ramirez
9:30 PM - Alysia Kraft
8:30 PM - Our Violet Room
7:30 PM - Danno Simpson
7:00 PM - Doors Open
8:00 PM - Bryce Evans and The Black Cats
6:30 PM - A Brother's Fountain
Gentry's
10:00 PM - Gii Astorga
7:00 PM - Graham Histed
7:45 PM - Gii Astorga
8:45 AM - Levi Sperstad
9:45 PM - Cosme Martinez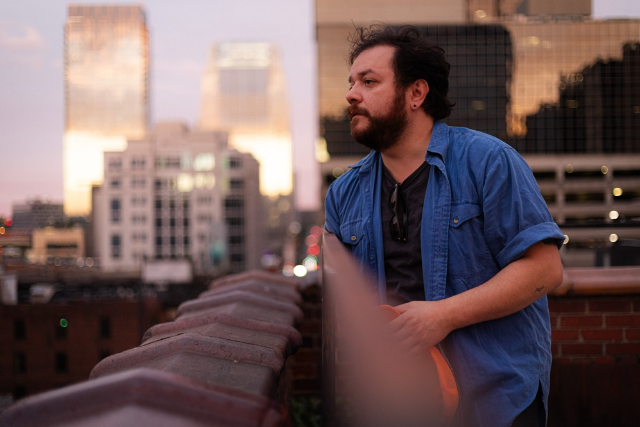 David Ramirez
David was born in Houston, TX and grew up in a suburb called Sugarland. Although he took piano lessons as a kid, it was baseball that was his first love. He played baseball until his junior year in high school, when upon changing schools was invited by his new fellow classmates to audition for a school play. He got the part and realized how much he enjoyed performing. This new love of performing motivated him to pick up an acoustic guitar and begin writing songs.

In 2009 he returned to Nashville to record his first full length album, American Soil. This album and his constant touring helped build a small fanbase in most major cities throughout America. In 2011, the full band recording of "Fires" from this album was featured in the popular Grey's Anatomy spin-off show Private Practice.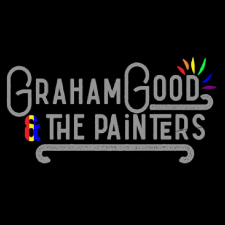 Graham Good & The Painters
ROCK 'N FUNK 'N ROLL band based in Northern Colorado.

Graham Good & The Painters is a six piece squad featuring guitars, vocals, bass, drums, and a slew of funky horns playing you the music you can bring home to your mother 🙂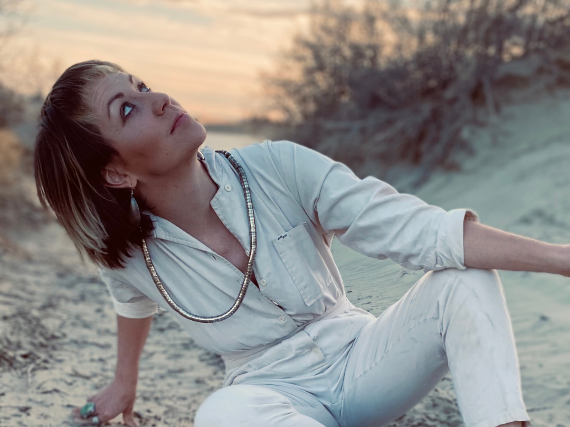 Alysia Kraft
Having amassed devoted regional followings for projects Whippoorwill and The Patti Fiasco as an award-winning songwriter and incomparably magnetic frontperson, Kraft has sold out most of Colorado's big stages and directly supported icons Bon Jovi, Blondie, Nathanial Rateliff, and Bonnie Raitt on significantly bigger ones. Embracing the complexities of growing up queer on a cattle ranch in small-town Wyoming and choosing to love within a landscape that didn't always love back, First Light is a triumphant homecoming and a defining solo debut.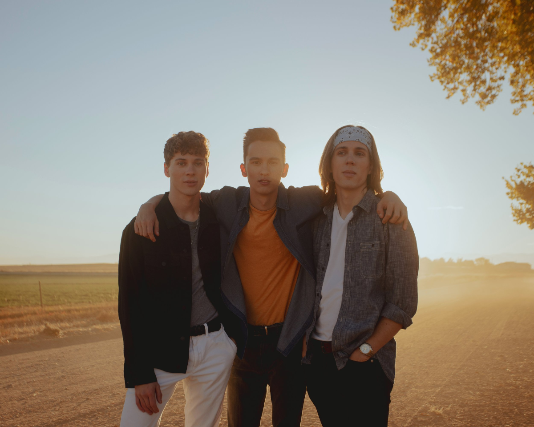 Holdfast.
"Holdfast have quickly become one of Fort Collins' favorite local bands as they've emerged onto the scene in the last few years as the 'ones to watch.' In fact, they took the stage at Taste of Fort Collins last year to open for lovelytheband. They are a must-see for fans of bands like Bad Suns, Muse and The 1975. We have a feeling that someday, they'll be taking on big stages, so enjoy them now from home (while you can)." - 94.3 THE X 
 Alt-rock band "Holdfast." formed in Windsor, CO in 2011. Consisting of brothers Tommy and Mikey, and their cousin Charlie Maddocks, the band have captured the hearts and minds of fans across northern Colorado. The trio's early years were spent refining their live show, honing their songwriting sensitivities, and building a regional fan base as they performed across northern Colorado venues and festivals. 
 Their single "Time", released in December 2019, was met with immediate enthusiasm from Denver fans. After extensive airplay, the single landed the band in KTCL 93.3's "Hometown For The Holidays" show where they won "Crowd Favorite" for their live show. On January 8th, 2021, Holdfast released their debut album, "Stay and Fight." The band recently partnered with eOne production music company Audio Network and Detroit-based music company Assemble Sound.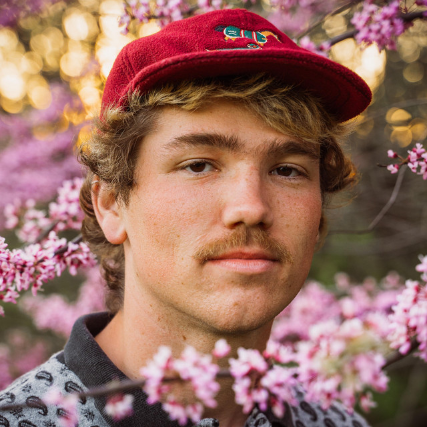 Co-Stanza
Created and developed in the picture perfect suburbs west of Chicago, Co-Stanza is a pop music project by Jack Costanza with its roots in good vibes and midwest charm. Think of skateboarding with an unsweetened iced tea and your closest homies, 75 degrees and sunny. Think of a couple cold ones and a pontoon boat getting your tan on. Co-Stanza is trying to transport ya to your best mood and get you out of your seat. Co-Stanza's music primarily comes straight from Jack's bedroom, plastered with old magazines and photos of friends all over the walls. Drawing from the love and wonder of the world we are lucky enough to live in, Co-Stanza keeps it simple. Relying heavily on classic pop elements, Co-Stanza brings the attitude in punchy guitar work, and vocals that incorporate hip-hop attitudes with the hookiness of pop singer. Co-Stanza is tryna hang out and wants to know if you're free.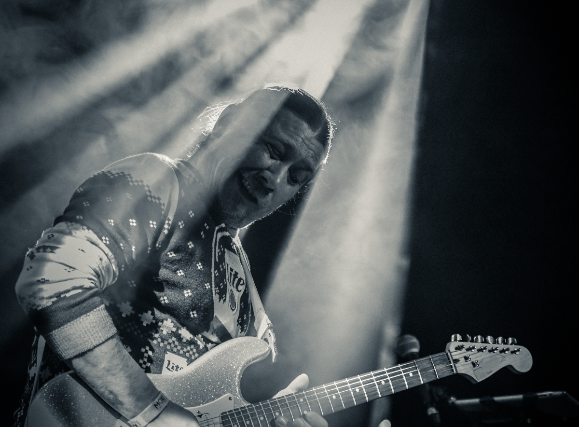 Ben Pu
Ben Puchalski, often called by his shortened name 'Ben Pu' has been writing and jammin it up since the 6th grade. Now at the age of 29 he has written and recorded 4 full albums, first of which with his first band 'Push Here' and 2 others that followed that were solo, entitled 'Main Entrance' and his most popular 'why i make music'. wimm has created a great fanbase for his mix of acoustic alt/rock/blues/jam, and can also be found on iTunes. His newest solo acoustic album has tons of bonus material from a previously unreleased recording in 2004, entitled Arizona Sessions.
Ben's love for the electric guitar and blues also shines through when he plays with his trio 'Ben Pu & Crew' that currently has a quite a full schedule of live shows in northern Colorado. While taking time out to earn a Bachelor Degree in psychology at Fort Lewis College in Durango, CO and trying his hand at being a social worker at a nursing facility he has collected a large set of new tunes that have been tested at live shows with the trio and with solo performances. He has been recording these songs and WILL be realeasing his new album later THIS year!
A Brother's Fountain
A Brother's Fountain is a band birthed from deep spiritual expression within the avenue of passionate music. It's a rag-tag group of musicians who took the back door into the music scene. Their story began on the street corners of old town Fort Collins, Colorado. Starting out with just two guitarists/songwriters, the band has evolved into a seven-piece with a rather eclectic combination of instruments. They have uncovered a folk-inspired genre that you've always wanted to hear, but never knew existed.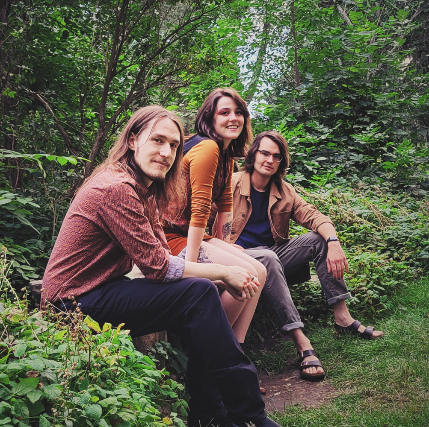 Magpie The Band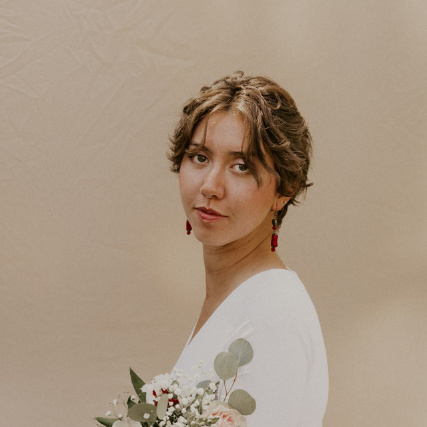 The Cuddies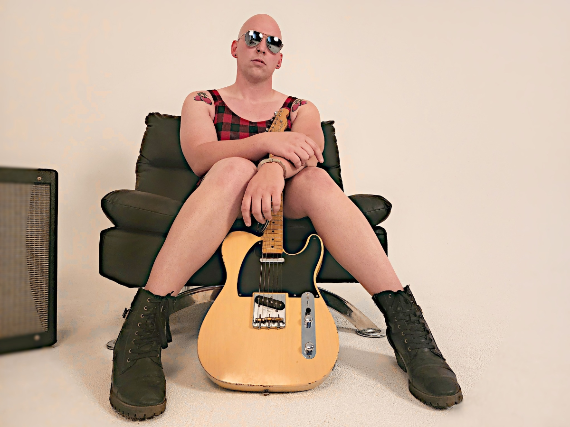 Bryce Evans & The Black Cats
Bryce Evans is an up and coming Blues artist emerging from northern, Colorado. Following their hit single, "Hurricanes" Bryce is set to release another monster track in the coming weeks. Bryce was recently featured on the Music Rewind Podcast and has been buried in the studio making music for the past 2 years.
Bryce has recently been reviewed by send me your ears. They said, "Bryce Evans has absolutely mastered the ability to hold the listeners attention from start to finish."