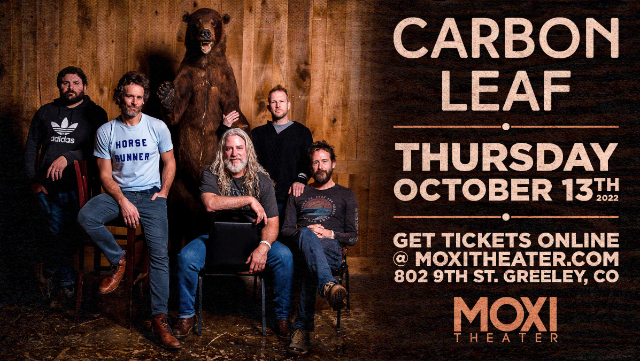 BandWagon Presents
Carbon Leaf
Thu | Oct 13
Doors:

7:00 pm

|
Show:

8:00 pm
$25.00 - $200.00
About This Event
A touring mainstay and an indie folk rock staple, this Virginia quintet's well-hewn live show and musical style drift in and out of Americana, bluegrass, rock, folk, Celtic and pop traditions with ease, using an arsenal of instruments - acoustic & electric guitars, mandolin, fiddle, banjo, cello, bass, drums, accordion, penny whistle and rich vocal harmonies – to define the band's lively stage presence and sonic landscape.
"We call it ether-electrified porch music," says frontman Barry Privett, using a phrase nicked from an earlier album of the same name when describing the band's expansive sound.
"It's the sweet spot between the earnest roots music we grew up on and the textured electric rock side that gives us different places to go musically during the course of an evening.
Whether they are plugged in to amplifiers or huddled around a single 'Grand Ole Opry' style microphone, Carbon Leaf radiates a warm, magnetic onstage presence that pulls the audience closer. Lyrically poetic with a wide range of musical styles, the band's live charm is its ability to make the concert feel as much of an electrifying event as it would be an intimate gathering of just family and friends.
With a history spanning 27 years, 20 albums and 3,000 live shows, Carbon Leaf's independent music and spirit continue to resonate with its fans.
Moxi Theater is operating at Full Capacity
Reserve a Table in Advance Online.
All Responsible Ages Permitted
*PHOTO ID REQUIRED FOR ENTRY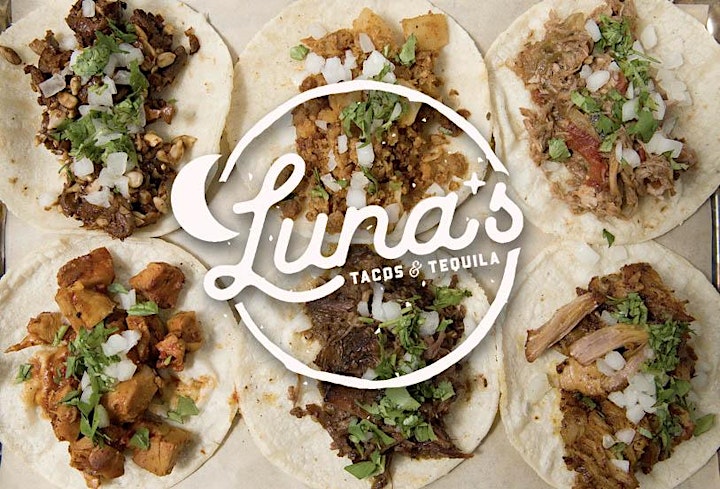 The Moxi Theater is proudly partnered with Luna's Tacos & Tequila in Downtown Greeley. Luna's is located at 806 9th St. - next door to the Moxi and is open for Dinner, Happy Hour, and Late Night. Luna's is the perfect place to eat and drink before or after the show!




Stella's Pinball Arcade & Lounge is Now Open in the basement of the Moxi. Get your game on at Stella's directly beneath the Moxi before the show. Now serving Burgers, Apps, Cocktails, Icee's, and fun for all ages. Open 6 days a week!
Artists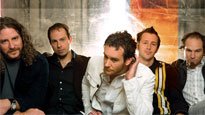 Carbon Leaf
Guitarist Terry Clark, vocalist Barry Privett, bassist Jordan Medas, guitarist Carter Gravatt, and drummer Scott Milstead built up a considerable following and were soon releasing albums through their own label. Meander appeared in 1996, with Shadows in the Banquet Hall and Ether-Electrified Porch Music following in quick succession. In 2001, Carbon Leaf debuted a more mature sound with the album Echo Echo and won a Coca-Cola-sponsored unsigned band contest that landed them a performance on the American Music Awards. By this point, Carbon Leaf was also regularly opening shows for adult alternative-friendly acts like DMB, John Mayer, Guster, and David Gray, and the band documented their frequent and vibrant live shows with the 2002 double live set 5 Alive! Indian Summer appeared in 2004. Issued through Vanguard, it was Carbon Leaf's first recording for any label other than their own, and the strongest example yet of their polite, astute, and engaging sound. It was followed in 2006 by Love Loss Hope Repeat. ~ Johnny Loftus