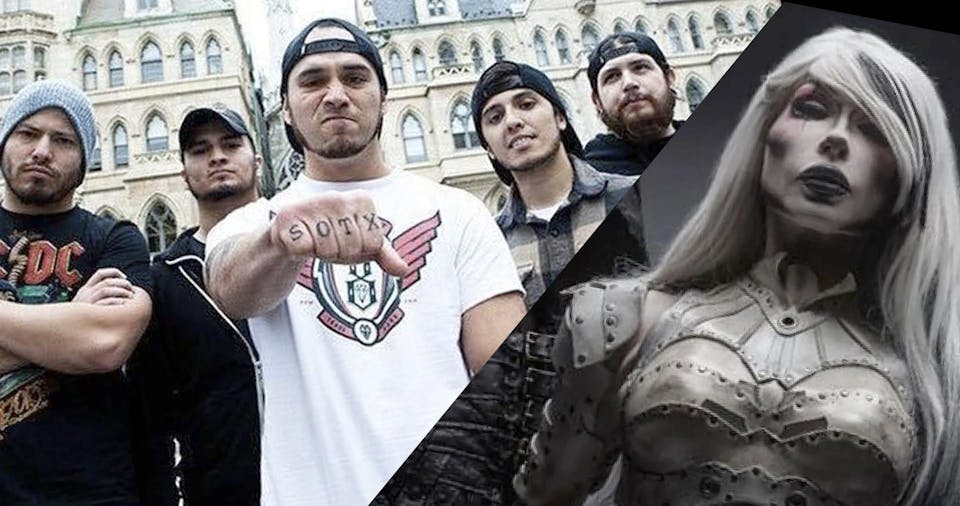 8:00 Doors | 8:30 Showtime | All Responsible Ages Permitted | Reserved Tables Available Online | *Photo ID Required For Entry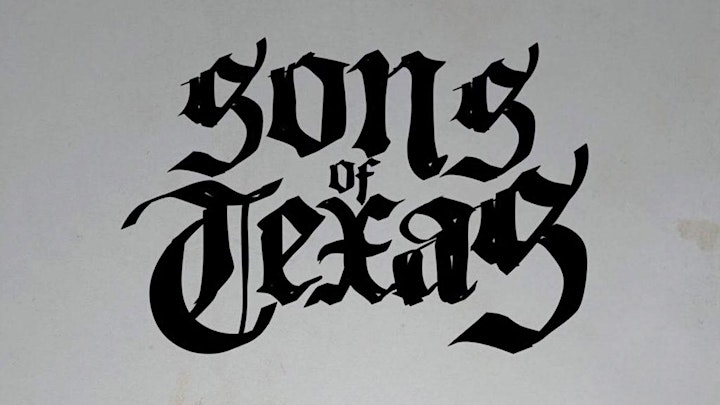 There is nothing subtle about Texas. There is a reason why we use the term "Texas-sized" to describe anything in life that's exaggeratedly large, from posteriors, to bong hits, to jugs of beer. This boldness, naturally, extends to the Lone Star's musical exports, loud n' proud legendary artists like ZZ Top, Pantera, and Stevie Ray Vaughan, among many others. Now, firmly in that cocksure lineage, is a mighty bluesy metal band from McAllen, Texas aptly named, Sons Of Texas.
The young quintet's debut, Baptized In The Rio Grande—produced by the iconic Josh Wilbur (Lamb Of God, Crowbar, Chiodos, Hatebreed)—is a Texas-sized portion of power metal grooves, dazzling guitar solos, strip joint/tailgate sing-along choruses, and soulfully charred vocal melodies. It took Wilbur 20 seconds of a YouTube clip to recognize this young band truly inherited the gonads of its Lone Star forefathers and sign on to work with the quintet.
"We're proud of being a Texas hard rock band, that's everything to us," affirmsrhythm guitarist Jon Olivarez. "Texas is the biggest state, has a great history of football teams, and an astounding music legacy."
Sons Of Texas was spawned in McAllen, Texas, a valley town without the music legacy of Austin or Arlington. The scene vibes "music for music's sake" with metalcore bands, blues-rock bands, and straight up rock n' roll bands swapping members and sharing bills. Sons Of Texas solidified in 2013 around a lineup of local all stars. The group is Mark Morales, vocals, Mike Villarreal, drums, Nick Villarreal, bass, Jon Olivarez, rhythm guitar, and Jes De Hoyos, lead guitar.
Despite being just in their mid 20s, never having recorded an album, and having only existed for about a year, the guys play with seasoned authenticity and fiery brilliance. The guitar duo of Jon Olivarez and Jes De Hoyos boastthat classic rhythm and lead division of labor of Metallica's Hetfield and Hammett, Testament's Alex Sklonick and Eric Peterson, and Megadeth's Dave Mustaine and Marty Friedman. Sons Of Texas has that rare gift of having a rhythm section of brothers—Nick and Mike Villarreal—so the grooves are telepathic and deeply in the pocket. And vocalist Mark Morales has a blood raw expressiveness evoking Phil Anselmo, Chris Cornell, and Zakk Wylde.
Baptized In The Rio Grande is an album for raising hell and enduring hard times. The record spans good old bad boy anthems like "Texas Trim" and "Baptized In The Rio Grande," the stately ballad territory of the haunting "September," and the dead end job-frustration of "Pull It And Fire." The standout "Blameshift" showcases the guys have modern rock radio potential without sacrificing heft for hooks.
The past year has been a blessing for the Sons Of Texas. Inking a record deal and working with a producer of Wilbur's caliber doesn't happen for bands in the Rio Grande region of McAllen, Texas. Olivarez explains: "People always told us to move to Austin, but we stuck with our hometown and made something of ourselves. We take a lot of pride in being one of the first Valley bands to get these opportunities. "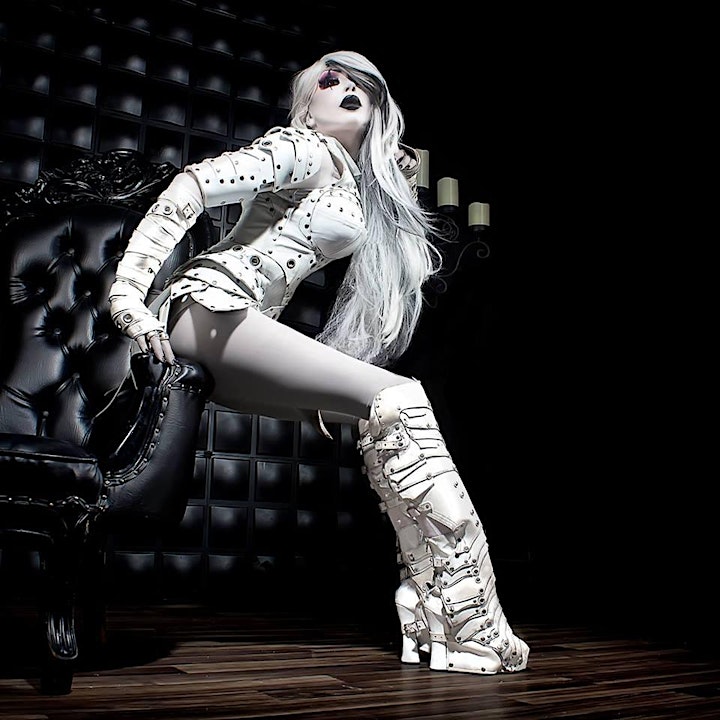 The genesis of September Mourning started in a dark New York basement, where a young girl discovered her father's old comic book collection and quickly became enraptured by the stories, especially the characters and arcs in the Batman series. "Those resonated with me the most" says band leader and creative driving force Emily Lazar (AKA September). "The Killing Joke' is still my favorite comic book". The stories and characters helped turn Lazar into a life-long artist across several mediums – including ballet, story-telling, visual art, and music. She has combined those various talents into a living and breathing, graphic-novel-come-to-life with her band of Reapers in September Mourning. With the release of their new single "Unholy" on July 12th, they continue to forge ahead with their aural and visual extravaganza.
"Unholy" was produced by Sahaj Ticotin (Motley Crue The Dirt Soundtrack, Starset, Sevendust, Stitched Up Heart) and Nick Scott (Asking Alexandria, Bless the Fall, I See Stars), with mixing by Chris Lord-Alge (Linkin Park, Skillet, Of Mice and Men). The song's scorching guitar riffs and sing-song chorus breakdowns tell a tale of a love so strong that it is fatally addicting. "Unholy" raises the band's artistry to a new level and will make for an anthemic addition to an already compelling live show. The band's striking visuals have helped propel them into a national touring act that has performed at such notable events as Download (UK), Rock on the Range (Columbus, OH), Aftershock (Sacramento, CA), Comicpalooza (Houston, TX), Anime Midwest (Chicago, IL), and many more. The band has toured with Rob Zombie, Hed PE and Smile Empty Soul in 2019, and new tour dates with Flaw start in mid-July. The band will be touring extensively throughout the rest of the year into 2020.
Creating personas and telling stories through music has become reality from those early childhood days of absorbing the comics she found - as Lazar and comic book legend Marc Silvestri have developed and released their own comics "A Murder of Reapers" and "The Hand of Fate" (collectively known as "Volume I"). These books help tell the tale of September, a human/reaper hybrid with no memory of her past. Empowered with supernatural gifts, she is driven to protect humanity from Fate and his Reapers. The books were published by Top Cow/Image Comics and come to life on stage.
Guitarist Rich Juzwick explains how the band came together in it's current from: "The music scene in Los Angeles, although large, is still the equivalent of social circles in high school. You have your circle of friends - but they know other people that know still more people and eventually you'll run into each other. I met Kyle first, back in 2010 when I was in Gemini Syndrome. He grew up in Chicago with Aaron (Gemini Syndrome singer) and we met when that band started. Emily and I met through mutual friends a few years later. When I decided to leave Gemini Syndrome, she approached me about helping her with September Mourning. We met Pat a few years ago while on tour in Pittsburgh, as his band opened for September Mourning a few times. We spoke after those shows, and through that connection He decided to relocate to Los Angeles and became part of the Reapers".
September Mourning released a full-length album in 2016 ("Volume 2") whose lead single "Eye of the Storm" has more than 1.6 million plays on Spotify, and more than 2 million over all. The band released 2 singles in 2018: "Empire" and "Glass Animals". They will be releasing additional singles and an EP in 2019, with more new music to follow in the 1st quarter of 2020.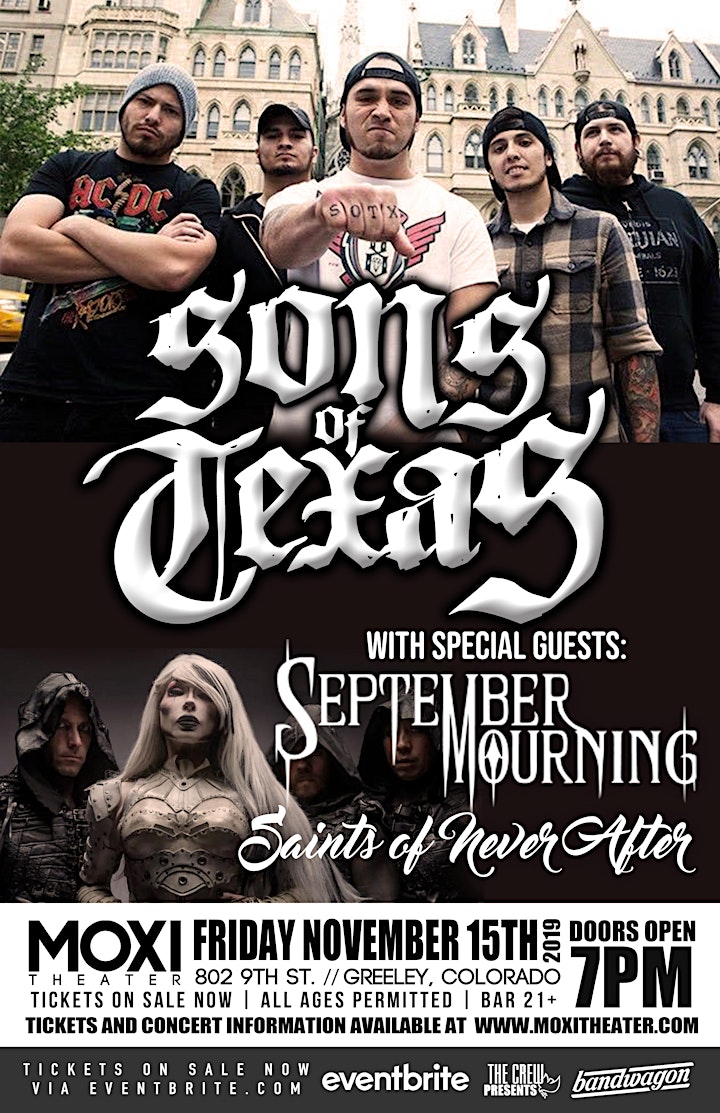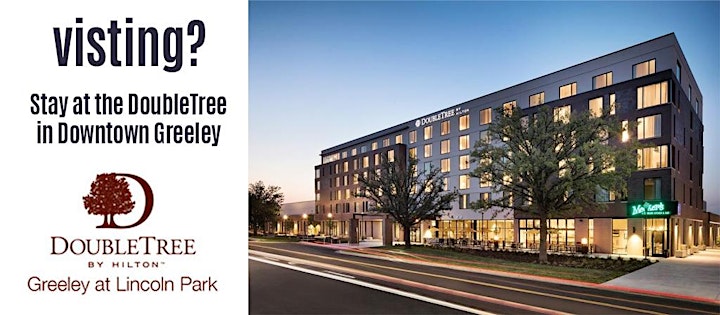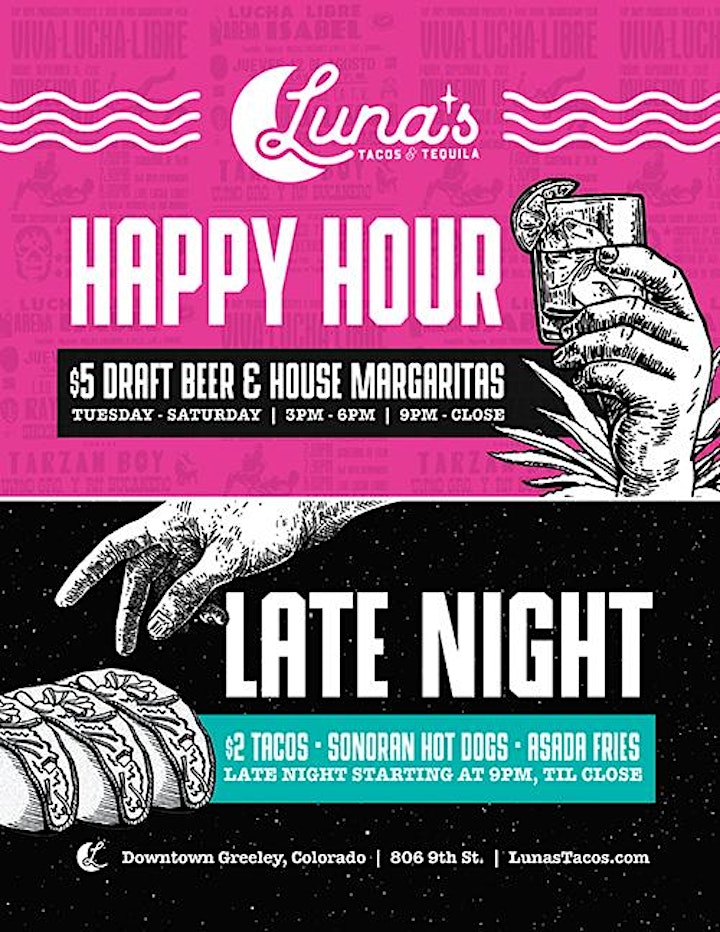 Venue Information:
Moxi Theater
802 9th st
Greeley, CO, 80631