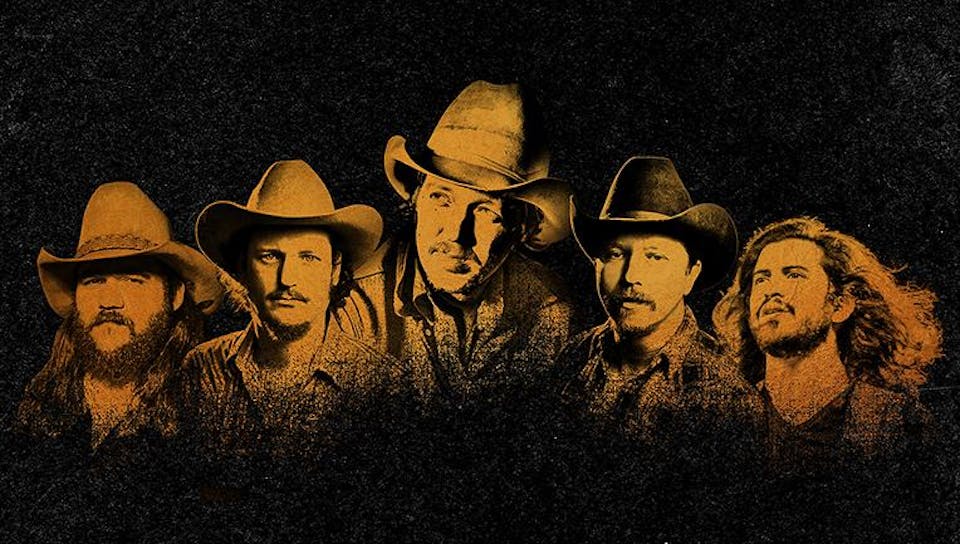 Mike and the Moonpies
The Vegabonds
$12.00 - $100.00
Sales Ended
8:00 Doors | 8:30 Showtime | All Responsible Ages Permitted | Reserved Tables Available Online | *Photo ID Required For Entry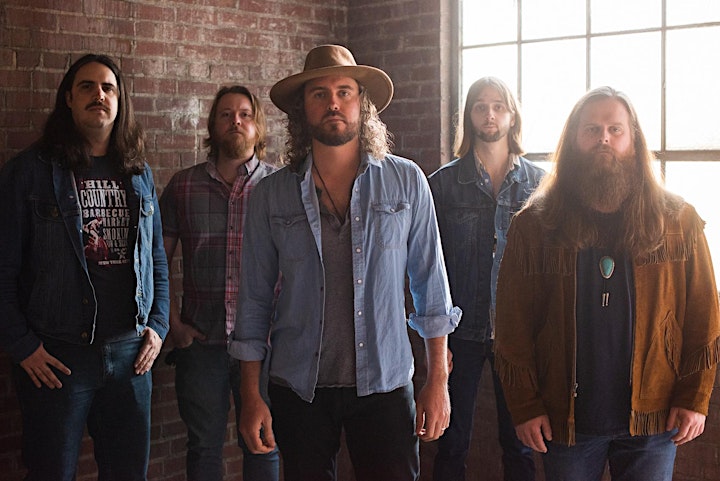 THE VEGABONDS
Following three European tours, four full-length albums, and a tour schedule packed with more festivals and venues than ever before, The Vegabonds are forging into their second decade spreading the gospel of pure New South Rock.The quintet joins LA-based Blue Elan Records with the first album deal of their career. The new record, "V", symbolizing their fifth release, will debut worldwide in January. Produced by Tom Tapley in Atlanta, The Vegabonds' highly-anticipated release audibly illustrates their unconventional yet contagious self-titled genre of rock. With Americana, Country, and Rock influences, The Vegabonds' sound is one that cannot be duplicated, manipulated, or pigeon-holed. After his work producing the band's critically-acclaimed album "WhatWe're Made Of" and the "Long Haired Country Boy" single, Tapley's execution of albums for Blackberry Smoke to Sugarland, Tyler Farr to Mastodon, highlights the best of The Vegabonds' unique musicianship, vocals, lyrics and sound.The Vegabonds give their fans a sensational performance with powerhouse guitar riffs and impactful songwriting night after night.
Their hard work and unbridled talents have not gone unnoticed; the group has opened for such notable acts as Lynyrd Skynyrd and the late Gregg Allman, among others. Rousing performances at festivals like Peach Festival, Sweetwater 420, and Taste of Randolph, grew their notoriety nationwide. It's no wonder thatLive for Live Musichas compared them to musical legends like My Morning Jacket and The Black Crowes, calling them "a force to be reckoned with," complete with "gorgeous harmonies and impressive instrumental skills making for a perfect combination."The band got their start in 2009 by playing the college circuit acrossthe Southeastern United States. Fronted by lead vocalist and songwriter Daniel Allen -with Richard Forehand (lead guitar/vocals), Paul Bruens (bass), Beau Cooper (keys/vocals), and Bryan Harris (drums) rounding out the quintet -their popularity quickly burgeoned to the point that they found their fans singing along word-for-word to their first hits like "Georgia Fire" and "American Eyes." Through pure word of mouth, the group's fan base grew rapidly, and the guys learned they had something distinctive with their eclectic mix of roots music and earnest songwriting.Born in Alabama. Bred in Nashville. Seasoned by the Road. Celebrated the world over. Come let your hair down with The Vegabonds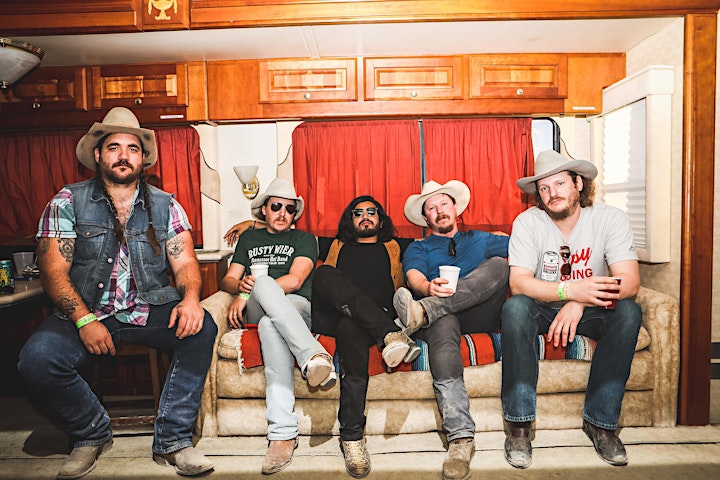 CHEAP SILVER AND SOLID COUNTRY GOLD ~ MIKE AND THE MOONPIES
Recorded at Abbey Road Studios with help from the London Symphony Orchestra,Cheap Silver and Solid Country Gold is Mike and the Moonpies' most adventurous record to date — an album that diversifies the band's honky-tonk roots by adding lush strings, cinematic arrangements, and collaborative songwriting to the mix. Inspired in part by the classic "countrypolitan" music of the 1960s and early '70s, these songs find frontman Mike Harmeierchanneling the smooth delivery of crooners like Glen Campbell and Frank Sinatra, backed by a band of road warriors who all played a major role in the songs' construction. The result is a modern record steeped in everything that made the old stuff so compelling: sharp storytelling; honest, dynamic performances; and a willingness to step far outside the box.
Once celebrated as Austin's premiere dancehall band — with popular residencies at local institutions like The Hole In the Wall, Broken Spoke and the White Horse to match — the Moonpies have spent years expanding their reach far beyond the Lone Star State. Geographically, they'll always be a Texas band. Musically, they've grown into much more than that, having traded the two-steppin' twang of their earlier years for a diverse sound that's both fresh and familiar. That sound has earned the group an international following, and it was during a European tour that the bulk of Cheap Silver and Solid Country Gold was created — in the same world-renowned, London-area recording studio where the Beatles recorded Sgt. Pepper's Lonely Hearts Club Bandand Pink Floyd tracked Dark Side of the Moon, no less.
"Every time we've taken a step forward, it's a result of us refusing to become stagnant," says Harmeier, who's joined by his longtime band — pedal steel player Zach Moulton, guitarist Catlin Rutherford, bassistOmar Oyoque, keyboardist John Carbone, drummer Kyle Ponder, and producer/collaborator Adam Odor — on Cheap Silver and Solid Country Gold's eight tracks. "We left our dancehall residencies years ago because we wanted to expand our touring beyond Texas. We updated our approach withMockingbird, then went back to a more traditional sound — in a 1970s, Johnny Paycheck-inspired way — with [2018's break-out album] Steak Night at the Prairie Rose. 10 years into our career, we're still finding our voice… and we're realizing that maybe it's not onevoice, but a collection of voices."
A collection of voices, indeed. The album's lead single, "You Look Good in Neon," is a nostalgic toe-tapper that evokes Ronnie Milsap's golden years, while "Fast as Lightning" is a raucous road song that's every bit as electrifying as its title. On the nostalgic "Cheap Silver," Harmeiertakes stock of his band's progress as an eight-piece string section swoons in the background, while on "Danger" — a hard-charging epic that's fit for a Hollywood western, with a cameo by Shooter Jennings to boot — he sings directly to his son. Also making guest appearances on the album are modern-day outlaw Nikki Lane, who contributes harmony vocals to "Miss Fortune," and fellow Texas native Season Ammons, who shows up during the album's elegant cover of Gary P. Nunn's "London Homesick Blues."
Although largely recorded in London, Cheap Silver and Solid Country Gold still owes its inception to Texas, where the bandmates spent a week co-writing and arranging songs at renowned yellow DOG Studios in Wimberley, TX. "Everyone had a hand in the creation process, from start to finish," says Harmeier, who shares co-writing credits with multiple Moonpies throughout the album. "I usually come to the table with all the songs already written, but this album is entirely different. We worked on everything together. It was the most collaborative thing we've ever done. It was truly the work of a band."
It's been more than a decade since Mike and the Moonpies launched their career, initially paying their dues as a versatile cover band with a catalog of 300 songs. Cheap Silver and Solid Country Gold nods to those woodshedding days — not only in the album's title track, where Harmeierraises a drink and sings, "Here's to another night of paying our dues," but also in the album's handful of cover songs. The boys resurrect the twangy spirit of their dancehall days with "If You Want A Fool Around," written by Billy Troy and BennieBoling, and also put their own stamp on Aaron Sinclair's "Young in Love." Those covers serve as a tip-of-the-hat to the band's roots, while also demonstrating that the Moonpies' own songs pack just as much punch as the songs of their heroes. Harmeier and company haven't forgotten about their bar-band beginnings, but these days, they're more interested in creating their own gold.
Cheap Silver and Solid Country Gold rewrites the definition of Mike and the Moonpies' music, turning vintage influences into a contemporary that's dark, reflective, and refined.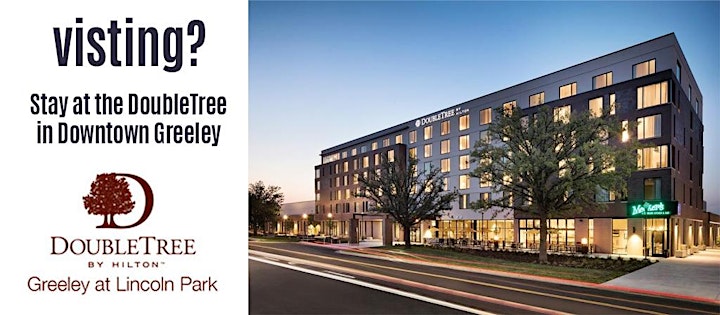 Venue Information:
Moxi Theater
802 9th st

Greeley, CO, 80631