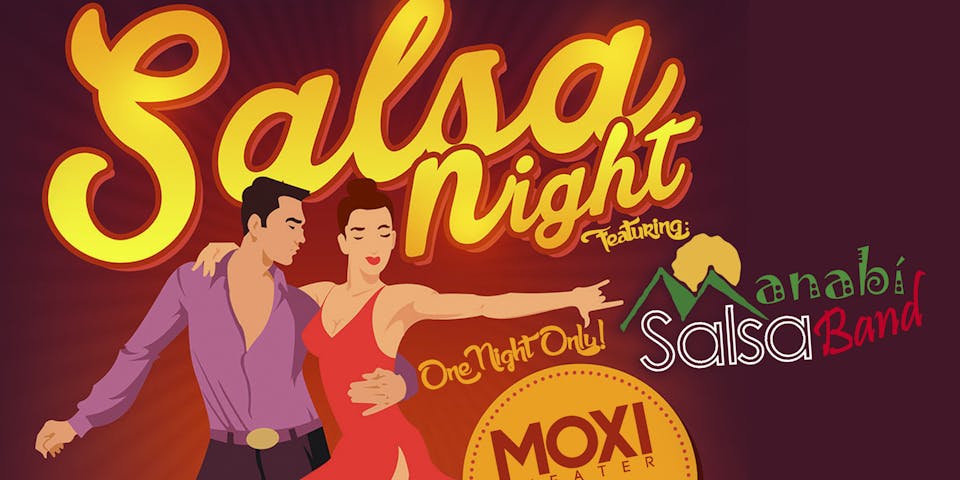 Salsa Night at the Moxi Theater
Manabi Salsa Band
$12.00 - $100.00
Sales Ended
8:00 Doors | 8:30 Showtime | All Responsible Ages Permitted | Full Bar 21+ | Photo ID Required For Entry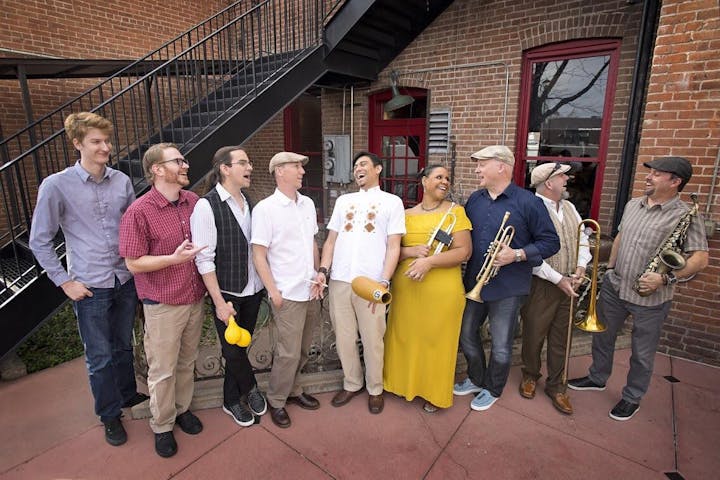 Manabí is the 1st and only salsa band in Northern Colorado. Check our live performance the first Tuesday of every month at the Rio Grande in Fort Collins.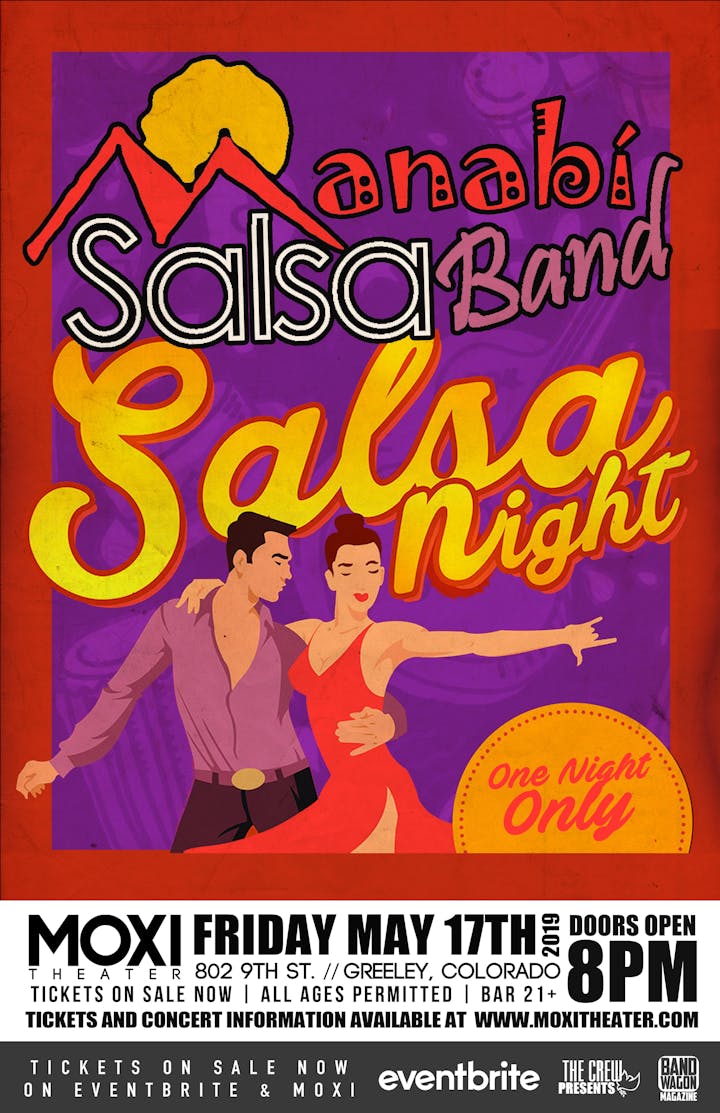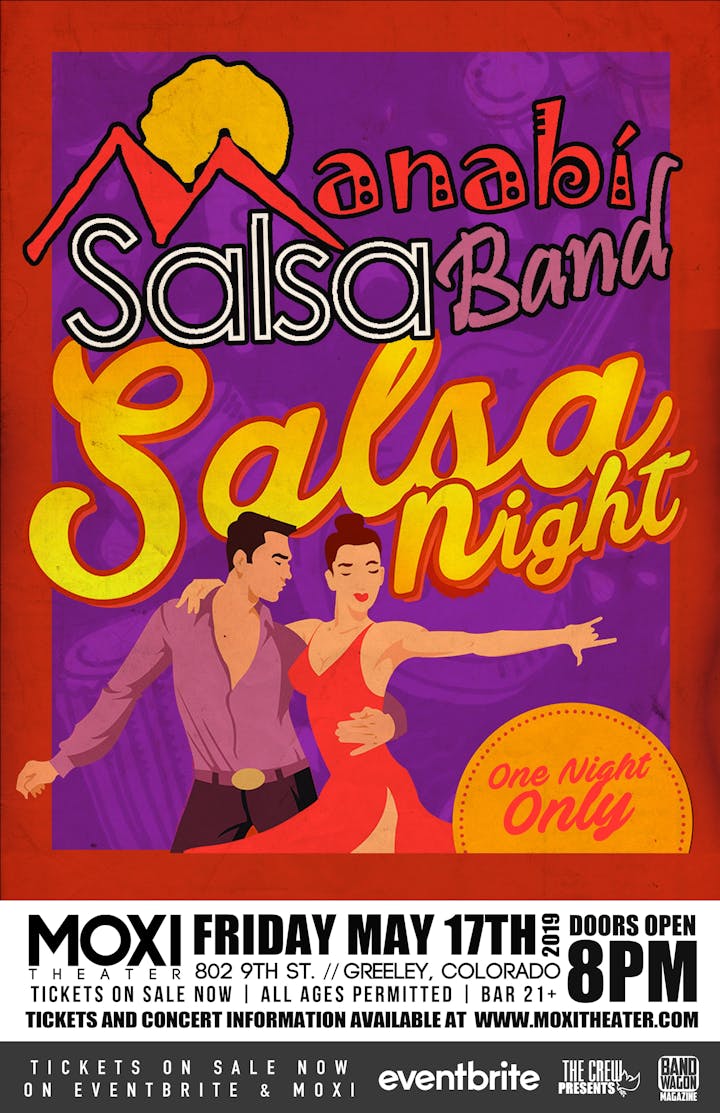 In the summer of 2011, Manabí (mahn-ah-BEE) was formed from a small idea. The founder, Aquiles Quiroga (Achilles) hailing from Ecuador, also sings in local Latin Rock band "Los Hijos de Tuta" and Denver's own heavy metal tribute, Maiden Denver. Half of the band teaches music at local schools, and the other half are frequently featured in the local music scene. We're proud to be the first and only local salsa band in Northern Colorado. In 2012 the band took off playing Bohemian Nights at New West fest having a huge positive response from attendees. Since then the band has begun a reputation of providing a fun, high energy show around the Northern CO area, including Loveland, Boulder, Windsor, and Denver. Manabí is known for packing out venues in Fort Collins such as Avogadro's Number, Road 34 and The Rio Grande bringing big crowds of dancers and Latin music/culture lovers. This salsa band also plays private parties in the local areas. Manabí is passionate about the music we play, and we want to make Fort Collins dance.
Español:
**En el verano del 2011, Manabí Salsa Band se formo de una pequeña idea. Nuestra meta es darle a la ciudad de Fort Collins algo de sabor con una gran energía positiva. Nuestro fundador, Aquiles Quiroga quien vino desde Ecuador, también es vocalista de la banda de metal Blood Pollution. Mitad de la banda enseña música en las escuelas locales, y la otra mitad están envueltos frecuentemente en la escena local del jazz.
Estamos orgullosos de ser la primera y única banda local de Salsa en el norte del estado de Colorado. En el 2012 la banda comenzó tocando en el festival de Bohemian Nights que es de New West Fest teniendo una gran respuesta positiva del publico. Desde entonces la banda ha ganado una reputación de dar un show divertido de energía pura alrededor del estado en ciudades como Loveland, Boulder y Denver. Manabí Salsa Band es conocida por llenar lugares como Avogadro's Number, Road 34 y Rio Grande trayendo amantes del baile y la cultura latina en general. Esta banda de salsa también esta disponible para tocar en fiestas privadas dentro del área. En Manabí Salsa Band somos apasionados hacia la música que tocamos, y queremos hacerles bailar.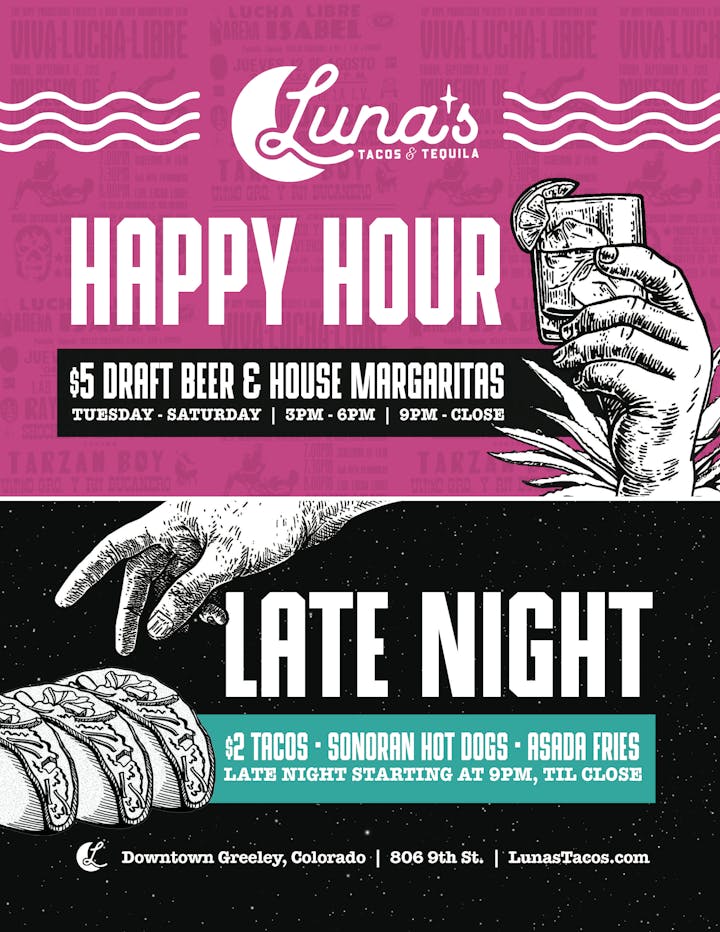 Venue Information:
Moxi Theater
802 9th st
Greeley, CO, 80631