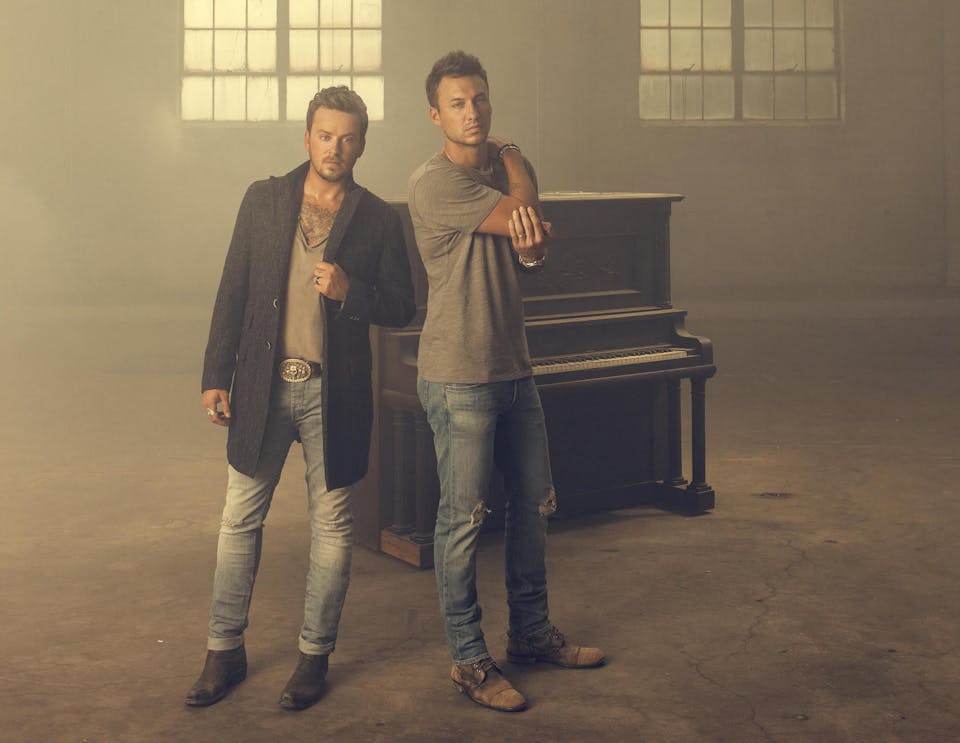 7:00 Doors | 8:00 Showtime | All Responsible Ages Permitted | Reserve Tables Online | PHOTO ID REQUIRED FOR ENTRY
The Crew Presents
LOVE AND THEFT - Live in Concert - with special guests: Carlton Anderson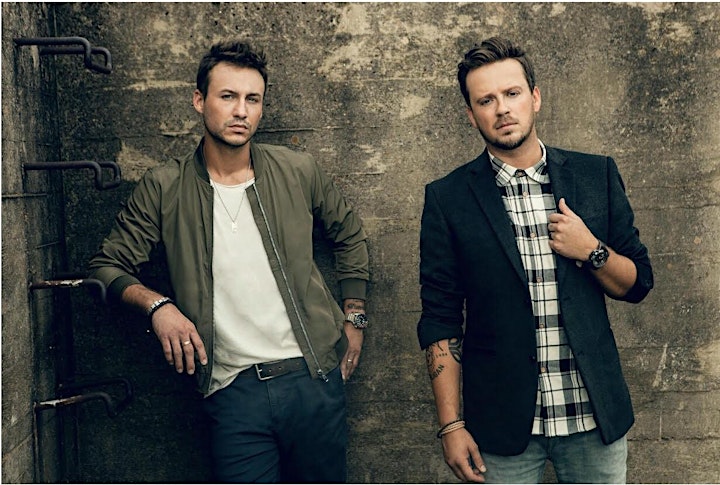 We wanted to show a different side and make a record that sounds like us," Stephen Barker Liles says of Love and Theft's boundary-pushing new album Whiskey On My Breath. "Country music has always been about honest performances and songs that mean something, and that's the kind of record that we wanted to make."
"We're at a different place, in our music and in our lives, than we were when we made our earlier records, and we wanted this album to reflect that," agrees his longstanding musical partner Eric Gunderson. "We worked harder and more passionately on this record than anything we've ever done. The whole experience was refreshing and inspiring for us."
Whiskey On My Breath—the duo's third album—marks a significant creative statement for the two singer-songwriter-guitarists, whose resume already includes a long series of career highlights. Having already established themselves as one of country's hottest young acts with such memorable hits as the #1 country smash "Angel Eyes" and the Top 10 hit "Runaway," and their widely acclaimed albums World Wide Open and Love and Theft, the ACM/CMA/CMT-nominated twosome take their music to the next level on Whiskey On My Breath.
The new collection finds the pair stripping their sound down to its essence, with spare, largely acoustic arrangements that focus squarely on their impassioned performances and distinctive vocal chemistry. With Liles and Gunderson co-producing with longtime studio collaborator Josh Leo (known for his work with the likes of Alabama, Restless Heart and Lynyrd Skynyrd), Whiskey On My Breath showcases the emotional honesty of such self-penned new tunes as the introspective title track and the pointedly personal "Everybody Drives Drunk," along with such lighter-hearted new originals as "Easy," and "Anytime, Anywhere," which show Love and Theft's playful sense of humor to be fully intact. Other highlights include "Get Drunk and Make Friends," which the artists describe as the most honky-tonk song of their career, and "Wrong Baby Wrong," a barbed Liles cowrite originally recorded in 2009 by Martina McBride and now reworked in fine style by its co-author.
Although it's a departure in many respects, Whiskey On My Breath won't come as that much of a surprise to Love and Theft's longtime fans, who'll recognize the commitment to high-energy performances and emotionally forthright songcraft that's been the foundation of Love and Theft's music from the start.
Originally a trio that also included fellow singer-songwriter Brian Bandas, Love and Theft first galvanized fans in 2009 with the Top 10 hit "Runaway." That breakthrough success set the stage for their debut album World Wide Open, which also produced the hit single "Dancing In Circles." After a move from the Disney-affiliated Carolwood label to RCA, Stephen and Eric scored their first #1 single with "Angel Eyes," which was featured on Love and Theft's self-titled second album, along with the hits "Runnin' Out of Air" and "If You Ever Get Lonely."
The longtime partners agree that their potent musical chemistry is a reflection of their personal rapport. "The thing about us," Eric asserts," is that we really are best friends, and that's helped to get us through the tougher times. At the same time, though, we're different enough personality-wise that the combination works. Stephen's naturally a more social person than I am, and I'm a little more introverted. He tends to see the best in every person and every situation, and I'm kind of the opposite. My songwriting's different from his, and when we're in the studio, his approach is different from mine. The way we play guitar is different. The way we arrange songs is different. But our differences come together to make something that each of us couldn't do on his own."
The pair's second-nature chemistry led them both to agree that the occasion of their third album called for the bold musical statement that Whiskey On My Breath would ultimately become.
"In some ways, we've played it safe in the past, and I think we're over that now," Stephen observes. "It's easy to fall into that when you're working in the Nashville system and trying to please everybody. But eventually you come around and realize that you need to be true to yourself. I don't mind that songs like 'Whiskey On My Breath' and 'Everybody Drives Drunk' may be a little controversial, because they're honest, and I think that they'll make people think about how they feel about life."
"Those songs are both really personal for us," Eric notes. "They show a side of us that's legitimately us, and how we've grown up and matured in the time that we've been in this business. But there are plenty of songs on this album that are just good, fun songs, and that's still a side of us too."
Indeed, Whiskey On My Breath makes it apparent how far the duo—who've both become husbands and fathers in the six years since they began their recording career—have traveled, and demonstrates that they're in for the long haul.
"We feel more strongly about this record than anything we've ever done," Eric concludes. "Whatever happens, we've made a record that we both love and that we can both stand behind, and that's a great feeling."
The Velveteers are an American Rock trio from Denver, Colorado that is the epitome of punk with the aggressive sound and grungy wisdom that transcends through 21year old guitarist and lead singer Demi Demitro and her two drummers. Through fuzzed out guitar riffs and thunderous drums they lure their audience with vibes that come right out of a classic horror flick, the band is often compared to the likes of The Stooges, T.REX, and Led Zeppelin. In 2018 the band released their self-titled debut EP and have since been busy on the road touring. The Velveteers have supported bands such as Julian Casablancas and The Voidz, Deap Vally, Chicano Batman, and CFM to name a few. Most recently The Velveteers completed their third UK headlining tour after previously supporting Deap Vally in the UK back in 2016. The Velveteers are currently busy writing for their next upcoming release.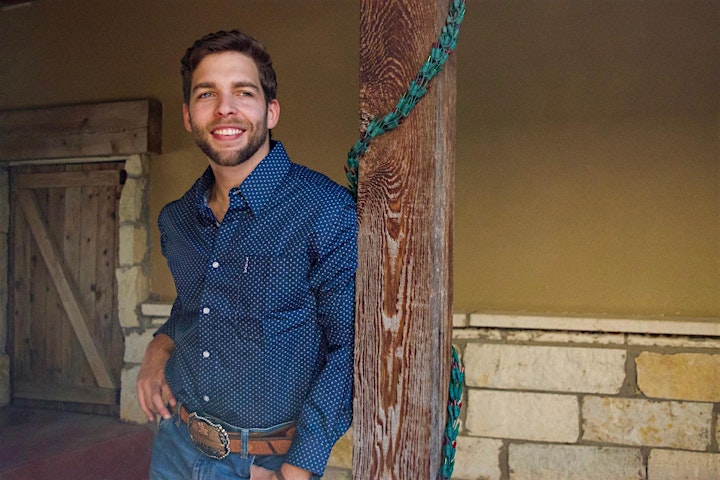 Carlton Anderson is one of the promising young guns in Nashville's country scene. A Texas native who relocated to Nashville in 2012, Carlton boasts an impressive resume of over 500 live performances. Currently Carlton splits his time playing in the honky tonks of downtown Nashville, various bars in Texas and performing for wounded veterans to benefit the Helping A Hero Organization. He has shared the stage with industry veterans including Charlie Robison, Roger Creager, Wade Bowen, Jason Boland and Wade Battle. His sound is a distinctly modern. Armed with a tireless work ethic, powerfully deep voice, and a unique depth to his songwriting, Anderson is poised to breakout in a big way. Keep an eye on this rising talent, you won't want to miss what he does next. Like and Follow the page to stay up to date on the latest information and releases from Carlton!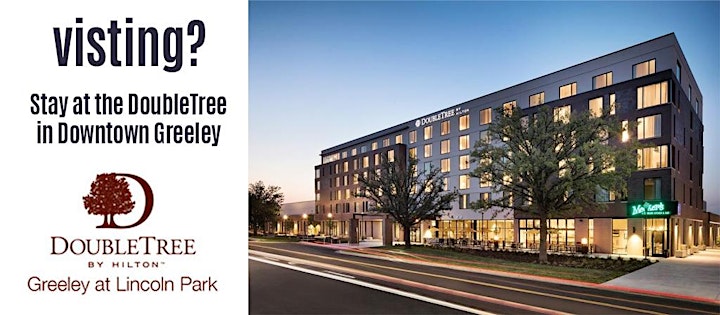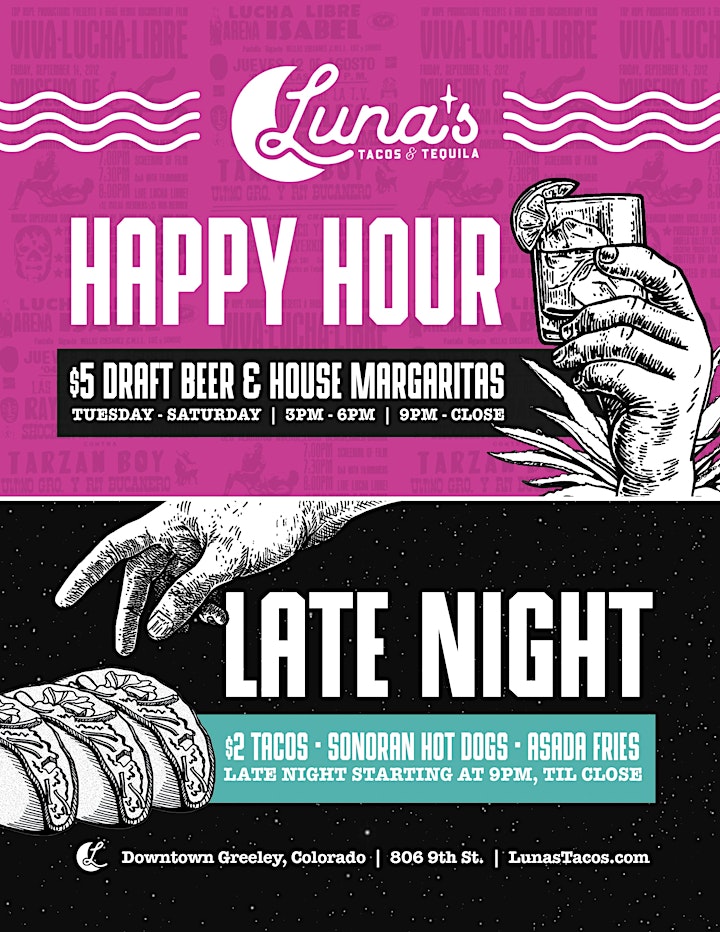 The Moxi Theater is proudly partnered with Luna's Tacos & Tequila in Downtown Greeley. Luna's is located at 806 9th St. - next door to the Moxi and is open for Dinner, Happy Hour, and Late Night. Luna's is the perfect place to eat and drink before or after the show!

Venue Information:
Moxi Theater
802 9th st
Greeley, CO, 80631