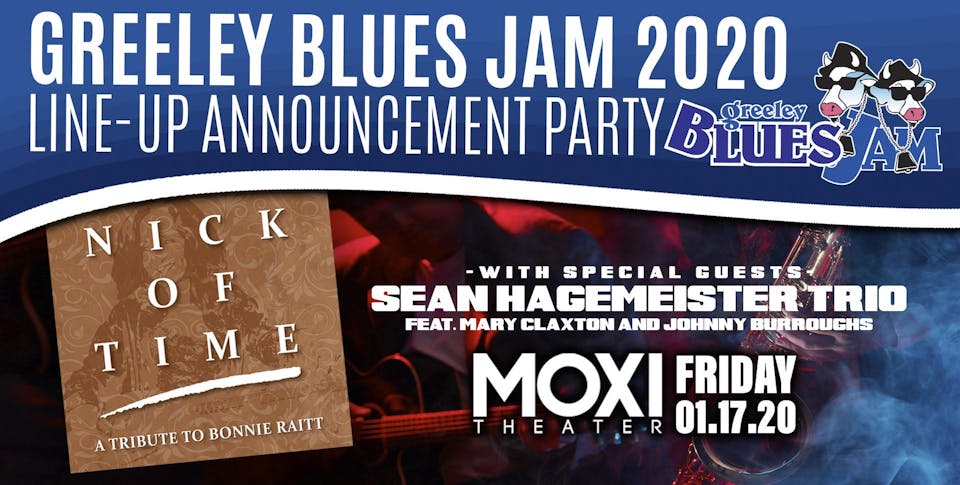 Greeley Blues Jam Presents
Greeley Blues Jam 2020 Line-Up Announcement Party
$12.00 - $120.00
Sales Ended
7:00 Doors Open | 8:00 Showtime | 9:00 Announcement | All Responsible Ages Permitted | *Photo ID Required For Entry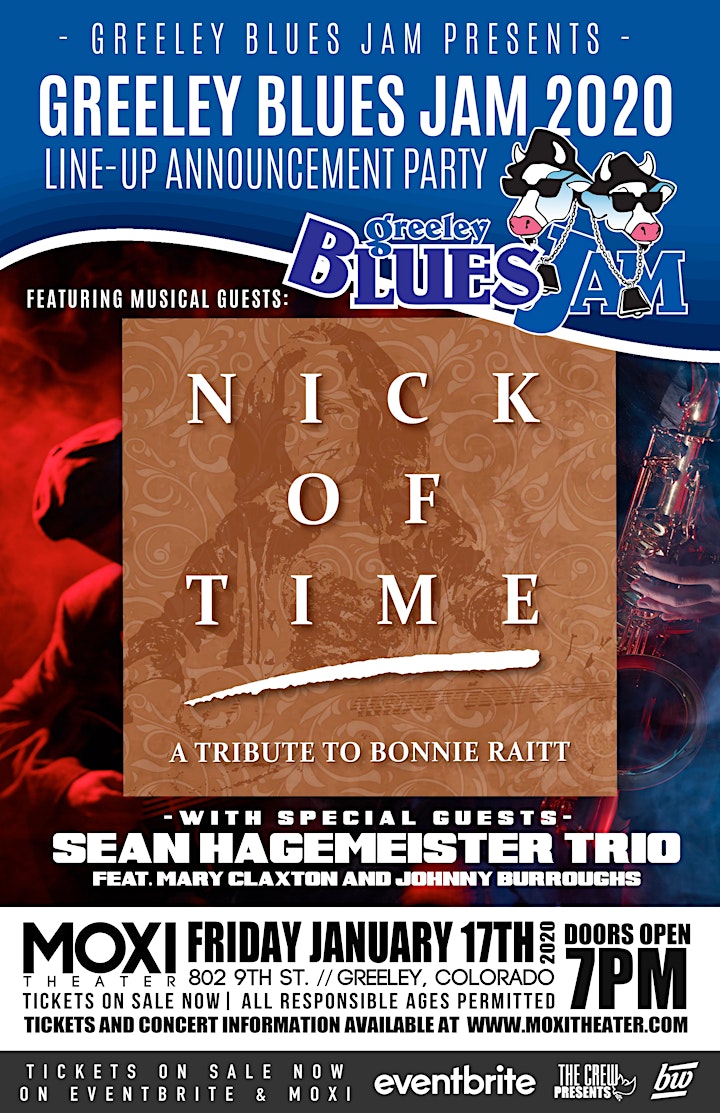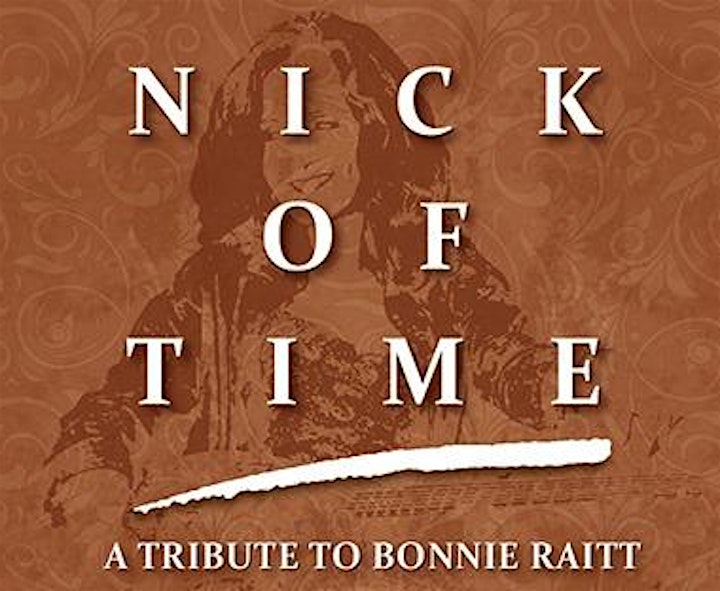 About Nick Of Time - A Tribute to Bonnie Raitt:
Bonnie Raitt's career has spanned decades of timeless and Grammy award winning hits such as "I Can't Make You Love Me, Something To Talk About, Thing Called Love, Nick Of Time, Love Sneaking Up On You, Angel From Montgomery, Runaway, I Thank You, Love Letter, Love Me Like A Man, and many more. Diana Wood, along with some of the top musicians in Colorado that comprise the Nick Of Time Band, deliver those songs and more in a professional, upbeat, and entertaining show that is family friendly.
Diana Wood - Vocals: Diana Wood is a veteran entertainer who has performed the National Anthem for the Colorado Rockies, the Denver Nuggets, with groups such as FAM Rock Choir Colorado, Homeslice, Moment's Notice Entertainment and Hot Lunch, and nationally known artists Earth, Wind & Fire, FACE Vocal Band, Jimmy Hall and Exposè.  She brings the voice of Bonnie Raitt to the forefront and will make you long for more.
David Brandt - Bass and Vocals: David performed for years with My Blue Sky, an award winning Allman Brothers Band tribute band. David has also performed with world renowned artists such as Joe Bonamassa, Jimmy Hall, Kara Grainger, Dany Franchi, Tommy Castro & Josh Smith.
Joe Candelario - Guitar and Vocals: Joe Candelario is an experienced virtuoso guitarist, who has been performing in the Colorado music scene (Cover/Original) for thirty plus years, primarily with his enduring blues rock trio the Joe C. Wails Gang, as well as performing solo acoustic showcases. Joe has had the honor to share the stage and support national and regional touring artists, such as The Romantics, Pretty Boy Floyd, The Regulators, The Railsplitters, and Wendy Woo.
Tone Show - Keyboards and Vocals: A long-time musician, Tone celebrates his 40th anniversary as a professional musician this year (2019.) He is a prolific multi-instrumentalist - proficient on guitar, saxophone, drums and piano. During the 1990s in the record business in Tokyo, Tone worked on dozens of album and single releases, and logged over 5,000 hours of studio experience along with being exposed to a huge variety of music styles. In Colorado, Tone has played with local blues greats like Jack Hadley, Erik Boa and Randall Dubis, in addition to his duties as a sound engineer for Oskar Blues HMLS.
Curt Pleiss - Drums and Percussion: Curt has played with numerous Colorado original, cover and tribute artists including Paradise Theatre, My Old School, My Blue Sky, Borgo, Black Box Audio, Broken Land and Never Been to Texas just to name a few.
The Moxi Theater is proudly partnered with Luna's Tacos & Tequila in Downtown Greeley. Luna's is located at 806 9th St. - next door to the Moxi and is open for Dinner, Happy Hour, and Late Night. Luna's is the perfect place to eat and drink before or after the show!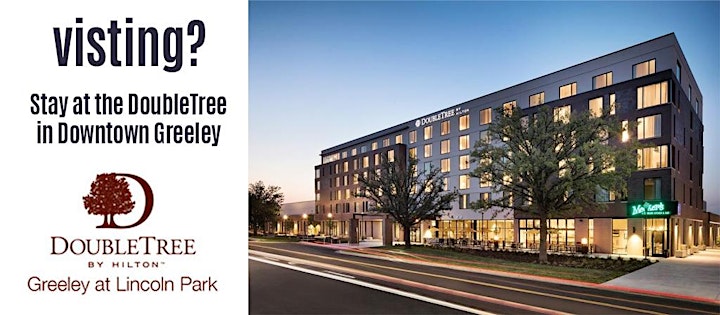 Venue Information:
Moxi Theater
802 9th st
Greeley, CO, 80631