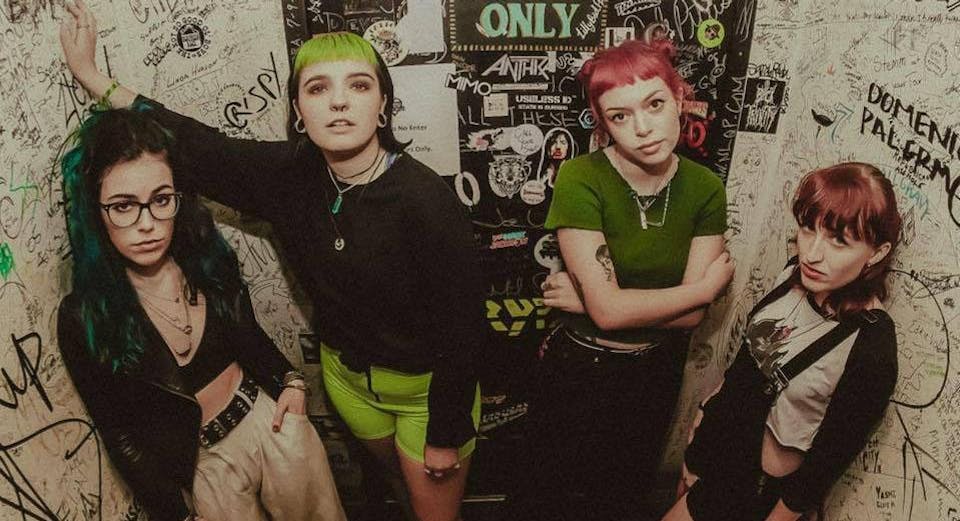 7:00 Doors | 7:30 Showtime | All Responsible Ages Permitted | Photo ID Required For Entry
Love is Dead And We Killed Her - Album review
"As opening lines go, Sydney Dolezal's snarky dedication that, 'This is a song for everyone I hate', on Don't Cross My Path is a perfect introduction to Doll Skin's sassy punk rock. That is, if the snarky title didn't give the game away. This Arizona gang aren't here to make friends on their second album; they're here to give you as much attitude as they can fit into 11 tracks.
Ink Stains rampages with punk-metal firepower, while Sydney's warning that, 'I've got malice in my veins / So mighty that it governs me' on Mark My Words is backed up by a ripping guitar solo that could have dropped out of Slash's top hat. Not that Doll Skin hide their evident knack for crafting razor-sharp pop choruses – this album is like an entire can of earworms – but each barbed hook comes laced with venom. Even when they go full cheerleader mode on When They Show Their Teeth, the 'na na na's drip with irresistible attitude that raises a middle finger to haters and invites you to do the same. Furious and fun, Love Is Dead And We Killer Her is indisputable proof that revenge is a dish best served loud." -Kerrang!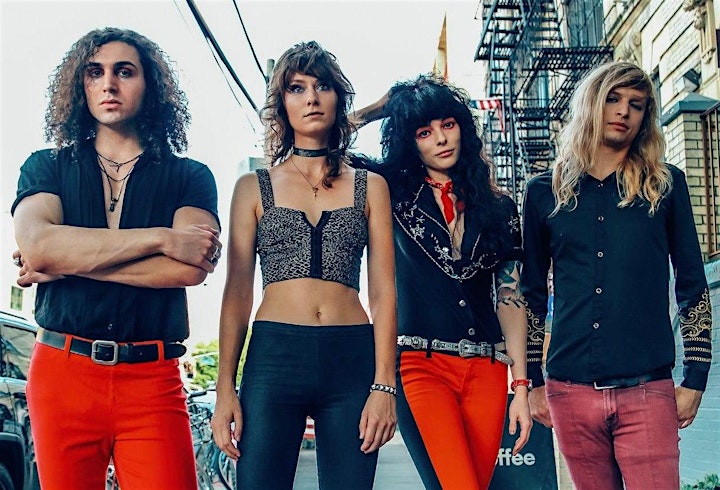 Hailing from the ATL, Starbenders are the half way home for misunderstood misfits, fringers and glam punks. Front-woman, Kimi Shelter and her gang have concocted a perfect alchemic blend of androgynous rock and roll power with "stuck in your brain" pop melodies. Imagine David Bowie playing 7 minutes in heaven with Debbie Harry.
Shelter began working with producer, Nico Constantine (Lady Gaga , Program The Dead, Institution Records) in 2014 who encouraged her to start a band. Aaron Lecesne was the first call Shelter made. The duo were best of friends and had intense music crushes on each other. The genesis of Starbenders took form. Guitarist, Kriss Tokaji, entered the scene in early 2015 after the band witnessed him laying waste to a guitar at a shitty house party in the middle of no where. "We couldn't believe our ears and eyes! Our prayers had been answered!", beams Shelter. The dream line up crystallized in 2017 with the entrance of drummer, Emily Moon. "It was the final piece to the puzzle. The band was in the middle of a transition and I thought to check craigslist of all places when I came across Emily's ad." shared Lecesne. After responding to the band's cryptic email, Moon met up with them that same night. It was love at first sight.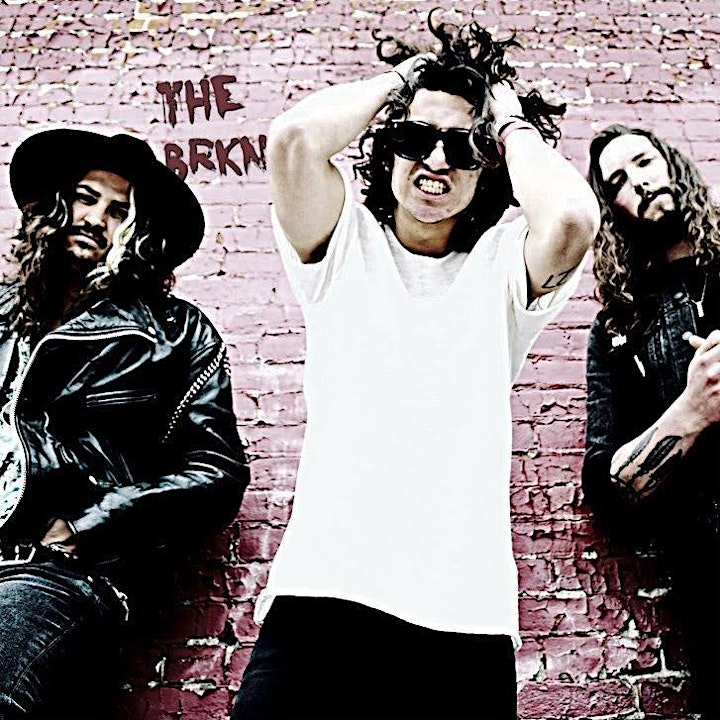 Head banging, singing, jumping, and crying....these are a few of the things you may find yourself doing at a The BRKN show.
Drop your cares at the door and get ready to party! High-energy, guitar-driven pop punk music with something to offer everyone.
Live performances draw inspiration from Guns n' Roses to Neck Deep to James Brown and strive to be just as fun to watch as to listen to. Be prepared to have a good time and leave with a few new friends!
Whether playing to a crowd of 5 or 5000, everyone is a part of the show. (But there will probably be less stage diving if there are 5 people) The BRKN may not be your best friends yet, but they're ready to be!
Awards
International Music Entertainment Association-Album of the Year 2015
The birth of trash. stems from its two members influence as songwriters. It all started when Michael Olivier and Kayleigh Gustkey met while attending recording school in Greeley CO eight years ago. Shortly after meeting, the two put together a punk rock outfit and over time they duo became familiar with writing songs together. Ultimately, they each had different career goals and eventually drifted apart until January 2018 (hence the EP title). Complete with the ending of a five year relationship, moving across the country (to Atlanta) and back, and a realignment of both career and friends, Gustkey, going through this major transitional period, decided to give Olivier a call. With a goal of using her experiences to write new songs, the two began recording ideas and sending them back and forth to each other via email. Now with both of them living in Colorado currently, things have opened up and being able to work in the same room changed everything. It wasn't long before the January EP was born and the record is a testament to where they are at with their sound right now.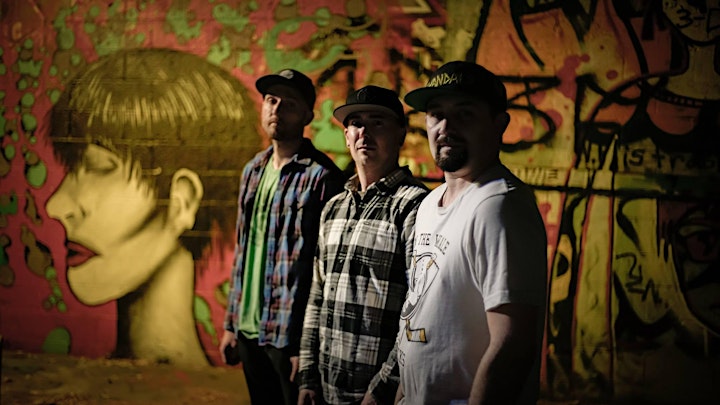 Came and Took It originally formed in Austin, TX as Galley West. Then some dildos from Utah sent them a cease-and-desist order, forcing them to change their name. What a bunch of chodes.
Posthumously releasing their debut LP, "Bait for the Buzzards" in 2016, Came and Took It took on the themes of addiction, mental illness, heartbreak, and hatred of hipsters in a 13-song punch to the face, recorded in a time-honored DIY tradition by co-vocalists (and audio engineers) Austin Corley and Josh Cornal, themselves.
Fast forward to 2017 - the band decided to reunite and relocate to Fort Collins, CO, where they recently recorded a new LP, Resume, at the Blasting Room and are looking to spread their infectious dual-vocal assault of dour lyrics over catchy melodies and aggressive rhythms to their new home state.
Awards
Lol.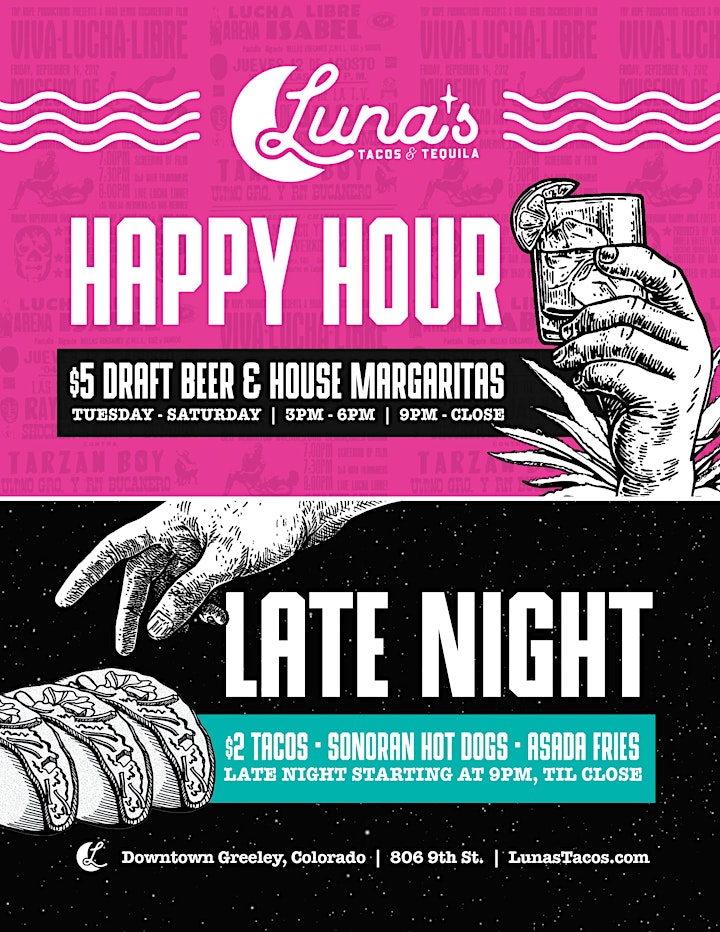 The Moxi Theater is proudly partnered with Luna's Tacos & Tequila in Downtown Greeley. Luna's is located at 806 9th St. - next door to the Moxi and is open for Dinner, Happy Hour, and Late Night. Luna's is the perfect place to eat and drink before or after the show!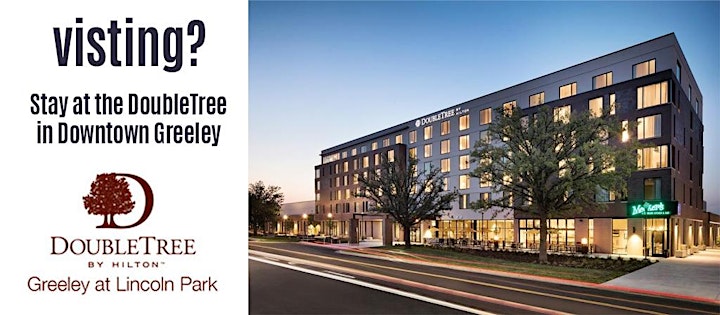 Venue Information:
Moxi Theater
802 9th st
Greeley, CO, 80631