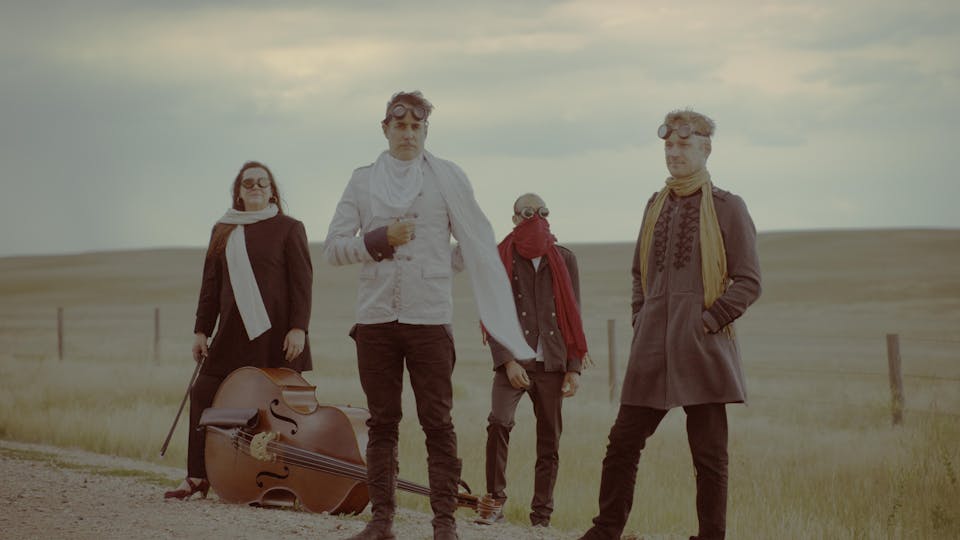 8:00 Doors | Reserved Tables Online | All Responsible Ages Permitted | Photo ID Required For Entry
DeVotchKa "This Night Falls Forever" Tour - Night 1 with special guest: Neyla Pekarek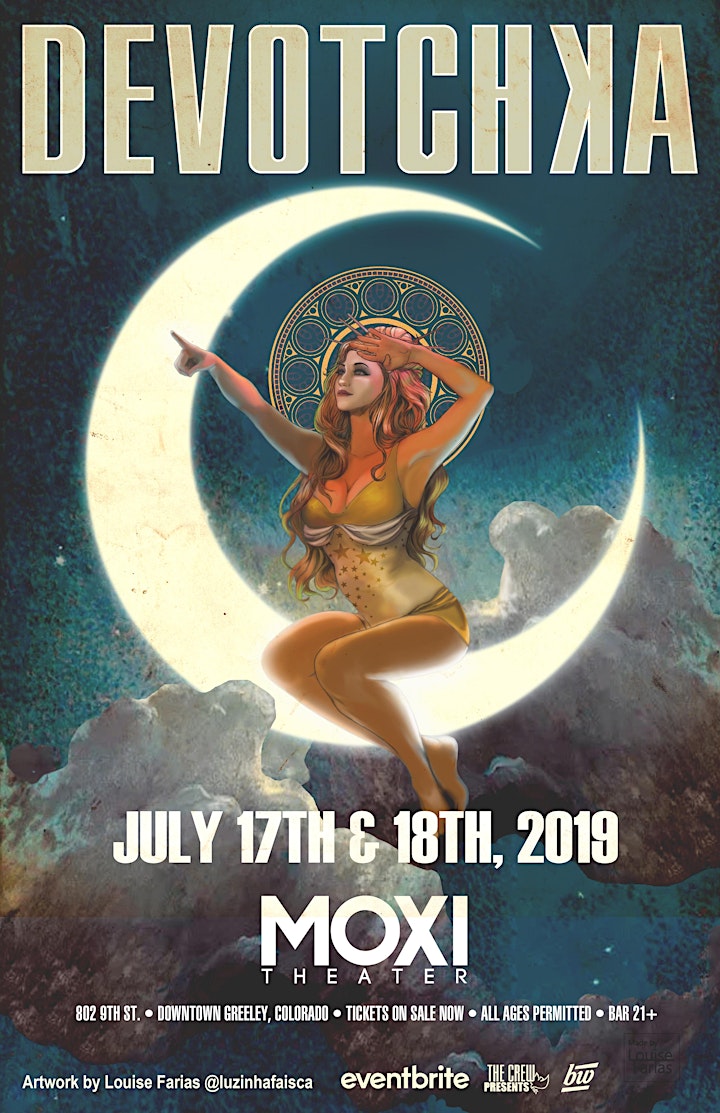 DeVotchKa - Biography
A cross-pollination of numerous influences, including cabaret, spaghetti Westerns, norteño, punk, and the immigrant dance music of Eastern Europe, Colorado-based quartet DeVotchKa, formed in Denver by multi-instrumentalists Nick Urata (vocals, guitar, trumpet),
Tom Hagerman (violin, accordion), Jeanie Schroder (sousaphone, bass) and percussionist Shawn King, emerged as unlikely indie heroes in the mid-2000s infusing modern indie music with a global flavor.
They found widespread success in 2006 with their Grammy-nominated soundtrack to the hit indie film Little Miss Sunshine. Signing with revered indie, Anti-, the band delivered A Mad and Faithful Telling in early 2008, reaching the number nine slot on the Billboard Heatseekers chart. A lengthy world tour followed, including stops at major festivals like Bonnaroo, Lollapalooza, and Bumbershoot. After doing more soundtrack work, this time for the 2009 comedy I Love You Phillip Morris, the group returned to the studio for 2011's moody and triumphant 100 Lovers. Embarking on another world tour, they collaborated with the Colorado Symphony on the 2012 concert album Live with the Colorado Symphony. Over the next several years, Urata became increasingly involved in his own film composition career, scoring movies like Crazy Stupid Love, Whiskey Tango Foxtrot, Paddington, and the Netflix series A Series of Unfortunate Events. Meanwhile, the band regrouped for a lengthy recording session, eventually returning in 2018 with their sixth album, This Night Falls Forever, this time via Concord Records.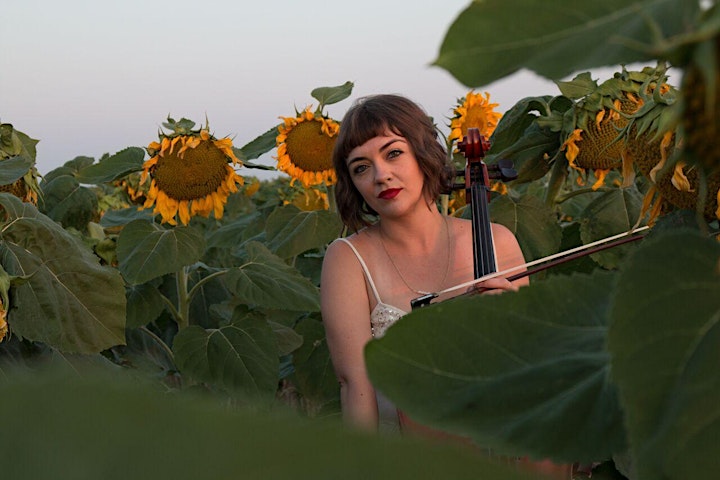 Neyla Pekarek - Biography
Neyla Pekarek, the cellist and classically trained vocalist formerly of The Lumineers, was in college when Rattlesnake Kate first rocked her world. She happened upon the true story of the frontierswoman, who singlehandedly killed 140 snakes as they encroached on her and her son, at Greeley, CO's History Museum. For two hours, Kate shot at them and bludgeoned them with a "No Hunting" sign after running out of bullets, then made a flapper-style dress, necklace, and shoes out of their skins—also on display at the museum. "It was one of the weirdest things I'd ever heard," says Neyla, admiringly. Still beguiled by the legend, the musician turned to Kate as muse for her solo debut, Rattlesnake (out January 11 on S-Curve Records/BMG). "She lived outside from what women were expected to be," Neyla says.
The album is at turns rollicking and moving, journeying from Americana to blues and even doo-wop, the latter an extension of her previous stints in award-winning barbershop quartets. Produced by M. Ward (She & Him, Monsters of Folk), Rattlesnake is, in her words, "a song cycle with storytelling." The itinerant folk-pop "Train" is its first single "is about opportunities: Kate had a lot of dreams when she was younger," says the Colorado-based Neyla, who recently performed the album live while touring with Andrew Bird. "It's also about how this record is a next step for me. Kate gave me a door to opportunity."
She penned "The Attack", Rattlesnake's first song, a few years ago and used to play it for friends at gatherings. The song is a foreboding, swaggering exercise in minimalism, it doubles as a narrative calling card for Kate. Receiving positive reactions and encouragement, Neyla hunkered down and started writing more songs. She soon wrote the wistful empowerment ballad "Western Woman" and "Better Than Annie," a rousing, anthemic nod to Annie Get Your Gun, which sparked Neyla's love for musicals. "There was no road map for what I was doing," she says of this liberating process. "I just wrote songs that sounded good to my ears."
She wrote most of Rattlesnake while on tour with her former band. "I was looking for a creative outlet," explains Neyla, who was on the road for a mind-blowing 600 days over two years. (She spent nearly a decade in the band, whose self-titled debut went multiplatinum and follow-up, Cleopatra, went platinum.) Yet inspiration supplanted any fatigue. "I spent a lot of my free time crafting demos."
The idea for "Train," for example, came to her in an Uber. "I was on my way to the Denver airport, which is all grasslands and flat plains—the topography Kate lived in," she recalls. "Watching this go by, the melody popped into my head. So I made frantic voice memos into my phone." In contrast, she penned the moody lullaby "Hold on Tight" from a Parisian hotel room, a day after the U.S. presidential election. It was written, sorrowfully, on her cello—the only instrument she had on hand.
She recorded Rattlesnake with M. Ward in Portland over three different sessions. He played guitar; she played cello. They built out the rest of the sounds through hired hands on the piano, pedal steel, trumpets, electric and upright bass, violin, and drums. "I was basically flying off of tour directly into the studio. One time, I actually flew from Latvia straight to Portland," she recalls. "I had one day to rest and then jump back in. In some way, that mania can be good in getting ideas out. I'm quite creative in chaos." Still, she found great solace in the process.
While doing her research, Neyla dove deep into Kate's life by reading through hundreds of letters Kate wrote. The song "Letters to the Colonel," a piano-pop duet with theater actor Brian Cronan, immortalizes Kate's epistolary romance with Col. Charles D. Randolph, aka Buckskin Bill. Though they never met, he'd become her long-distance paramour of sorts for 40 years. "Kate was married and divorce six times, and didn't have a ton of close friends," Neyla says. Those confessions echoed the musician's aspirations to step into the spotlight as a solo artist: "I connected to her wanting to feel less invisible."
This brings her back to venom. "Snakes are symbols of rebirth and transformation. They shed their skin," says Neyla, who hopes to bring Rattlesnake to life as a musical next year. "It all felt really symbolic for me in this new adventure." But at its core, it's cathartic. "There are," she adds, "battle cries on this record."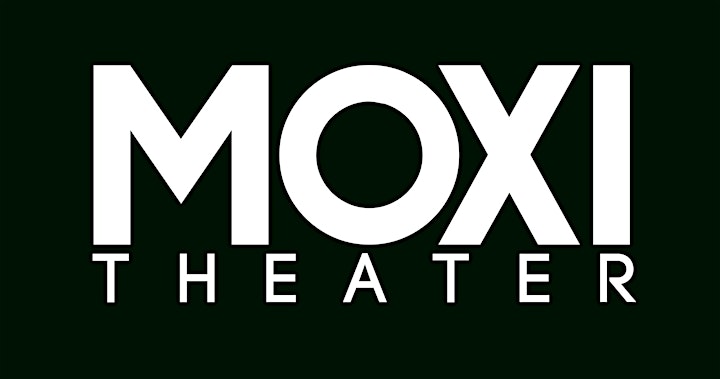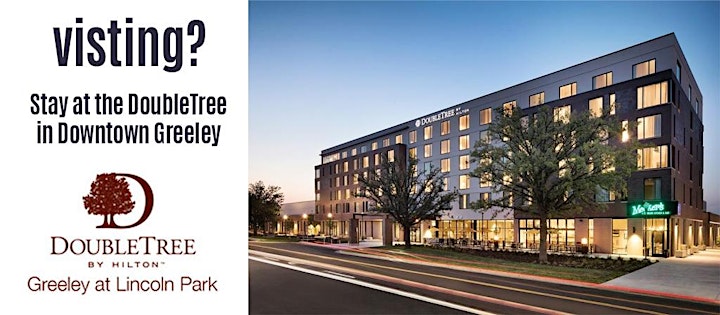 Venue Information:
Moxi Theater
802 9th st
Greeley, CO, 80631