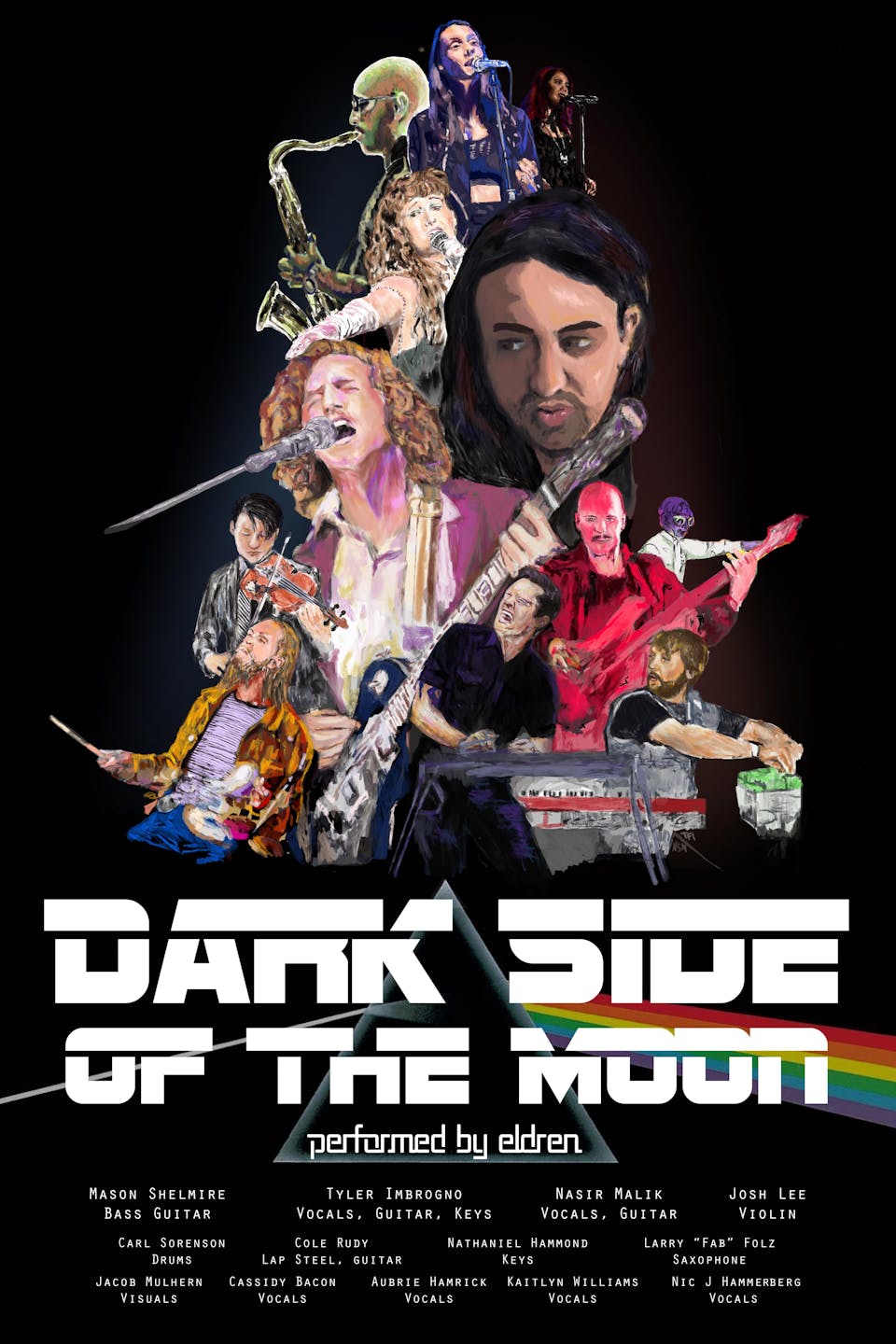 8:00 Doors | 9:00 Showtime | All Responsible Ages Permitted | Reserve Tables Online | PHOTO ID REQUIRED FOR ENTRY
Dark Side of Eldren - Live in Concert -
Pink Floyd's seminal album Dark Side Of The Moon will be performed in it's entirety by Eldren.
The show will open with a set of Eldren originals and a few covers.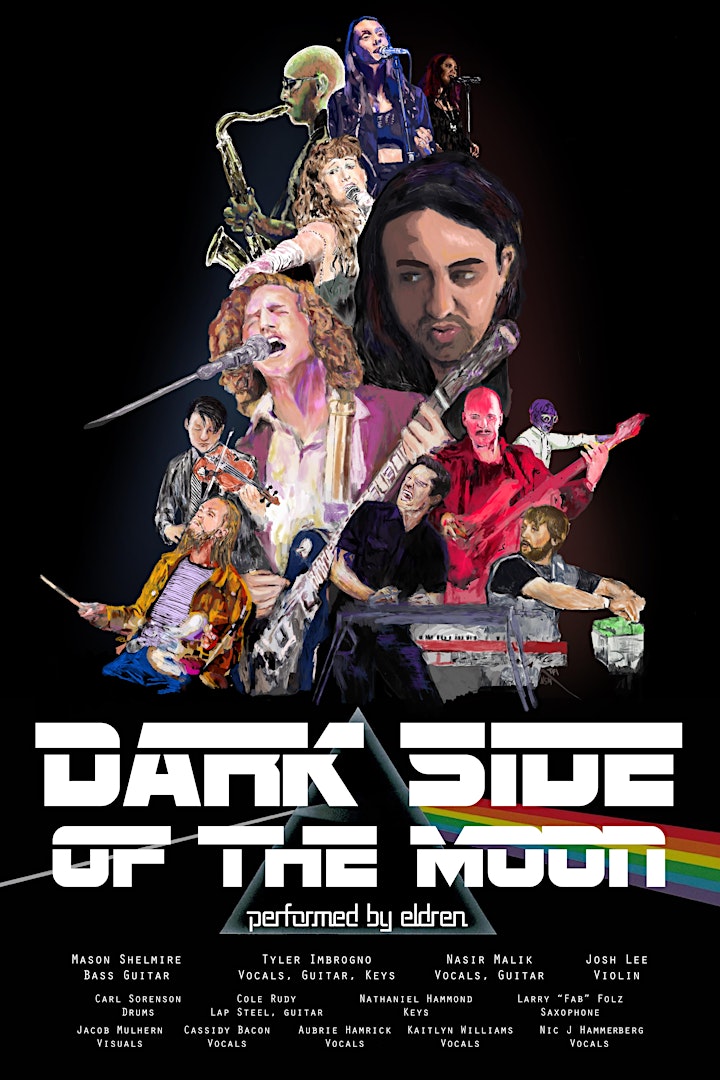 Eldren won Best Psych Rock Band in Denver two years in a row for the 2016 and 2015 Westword Music Awards, and they have been nominated four times for Best Band in Denver by iHeartRADIO (KTCL 93.3 in Denver) for the Hometown for the Holidays and Big Gig contests. Their new album, Welcome to Deathville (2015), made the Colorado Public Radio OpenAir Best Albums of 2015 Listener Poll, and it was given a perfect album review score ("5 out of 5 Cocks") in Rooster Magazine.
Eldren headlines sold out shows in Denver and their genre-bending style allows them to play with a diverse range of musicians. They have played shows with Gene Ween, The Black Angels, Imagine Dragons, Dr. Dog, Cold War Kids, Mother Mother, Cursive, MarchFourth Marching Band, Dan Deacon, and many more.
"A psychedelic dream rock super pop soundgasm that will grip your eyes and ears and leave you trembling with a sense of wonder and want." (Westword Magazine)
"Eldren, a self-proclaimed 'psychedelic space pop' outfit, represents everything great still left in the world." —Brian Frederick (Rooster Magazine)
"With a panoply of conventional and not-so-conventional instruments on stage, Eldren draws plenty of attention before the band ever plays a note. Once the group starts playing, it becomes clear that it's more than just a feast for the eyes. The ensemble's mashup of jazz, prog rock, jam, power pop, indie rock and more makes for a joyful noise that would be utterly chaotic if it weren't so damned catchy." —Eryc Eyl (Denver Post)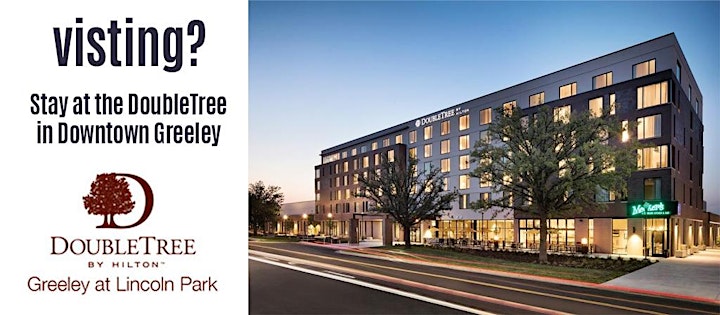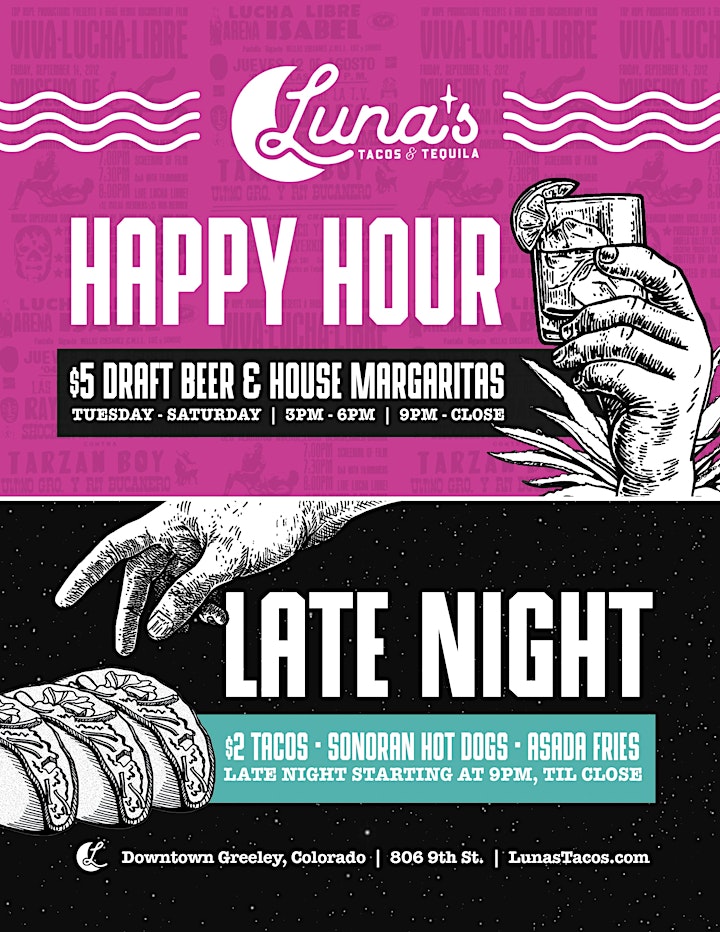 The Moxi Theater is proudly partnered with Luna's Tacos & Tequila in Downtown Greeley. Luna's is located at 806 9th St. - next door to the Moxi and is open for Dinner, Happy Hour, and Late Night. Luna's is the perfect place to eat and drink before or after the show!

Venue Information:
Moxi Theater
802 9th st
Greeley, CO, 80631