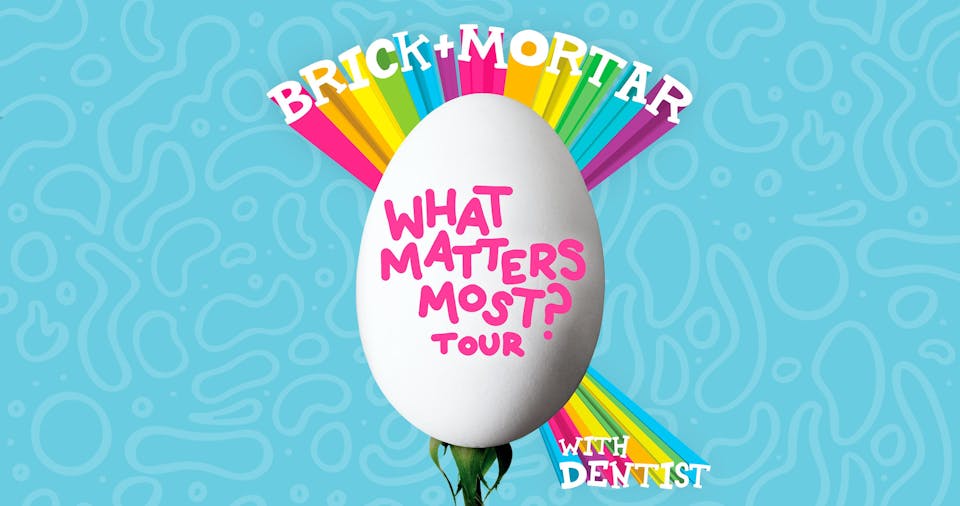 BandWagon Magazine & Downtown Artery Presents: "What Matters Most? Tour"
Brick + Mortar
$20.00
Tickets At The Door
7:30 Doors | 8:00 Showtime | All Ages Permitted | Photo ID Required For Entry | Bar 21+
Brick + Mortar is an independent band from Asbury Park, NJ. The band consists of long-time best friends, Brandon Asraf and John Tacon, who bonded as teenagers over their mutual love of music and sense of alienation. The pair built a world for themselves musically by combining catchy melodies, eclectic electronic elements, and intense live instrumentation. Brandon's lyrics draw from his struggle to cope with issues of abandonment, anxiety, depression, and being the son of an international fugitive and con man. As the band matures, they continue to explore darker themes of the human condition with the intention of encouraging empathy, positivity, and self-motivation. Brick + Mortar's energetic live performance paired with the visuals and antics of Richie Brown form a circus-like stage-show pregnant with psychological subtext and celebrations of the strangeness of existence. Their debut album entitled "Meta Meta Etc." comes out August 24.
Venue Information:
Downtown Artery
252 Linden Street
Fort Collins, CO, 80524